In stock 
Design Ethos
The British Racing Green Chronograph was designed to incorporate the heritage colour with the sub-dials emulating the roundels found on race cars from the 1920's. The Orange seconds needle was taken from the BRM race car radiator needles of the 1950's Jaguar D-Type. All incorporated in a sunray dial which gives the watch an overall retro-feel. The dial design was actually inspired by Jim Clarks watch of the 1960's which he wore during his Indy and F1 seasons
FULL WATCH GALLERY HERE
Vintage Bentley Racing GALLERY HERE
Not many colours in the World of motorsport are as iconic as British Racing Green. 
In the days of the Gordon Bennet Cup, Count Eliot Zborowski, suggested that each national entrant be allotted a different colour. Every component of a car had to be produced in the competing country, as well as the driver being of that nationality. The races were hosted in the country of the previous year's winner. When Britain first competed in 1902, they had to choose a different colour from the national flag colours of red, white and blue, because those had already been taken for the 1900 race by America, Germany and France respectively.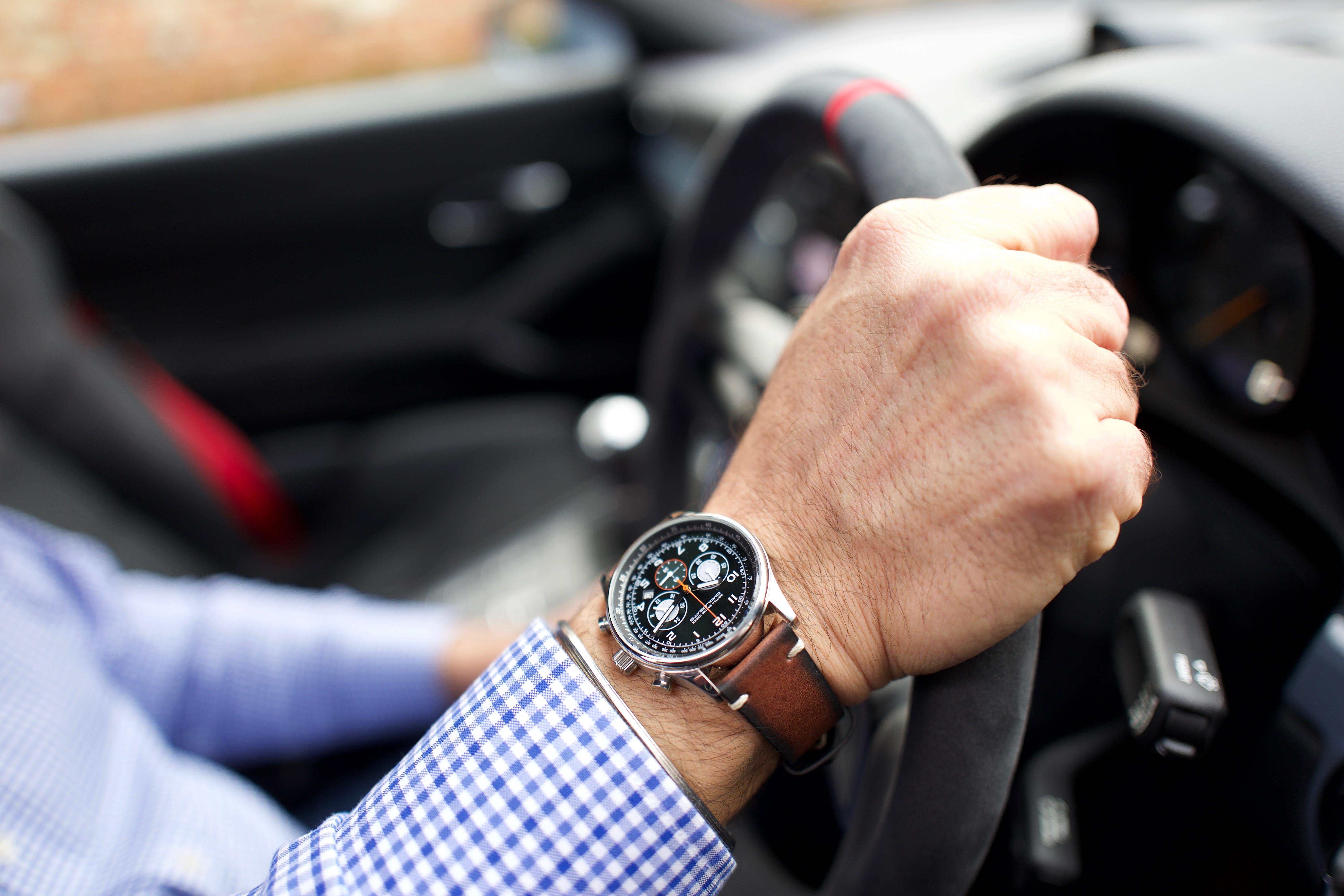 When Selwyn Edge won the 1902 Gordon Bennett Cup race for England in his Napier it was decided that the 1903 race would be held in Ireland, at that time a part of the United Kingdom, as motor racing at the time was illegal in Great Britain. As a mark of respect for their Irish hosts the English Napier cars were painted shamrock green.
In keeping with these Irish/Napier roots, many of the earliest greens used on British racing cars were of a lighter olive, moss or emerald green. Later, darker shades became more common, though there was a return to lighter greens by HMW and other teams in the 1950s. Initially the colour use only applied to the Grandes Épreuves, but was later codified in the Code Sportif International (CSI) of the FIA for use in all international-level motor racing events.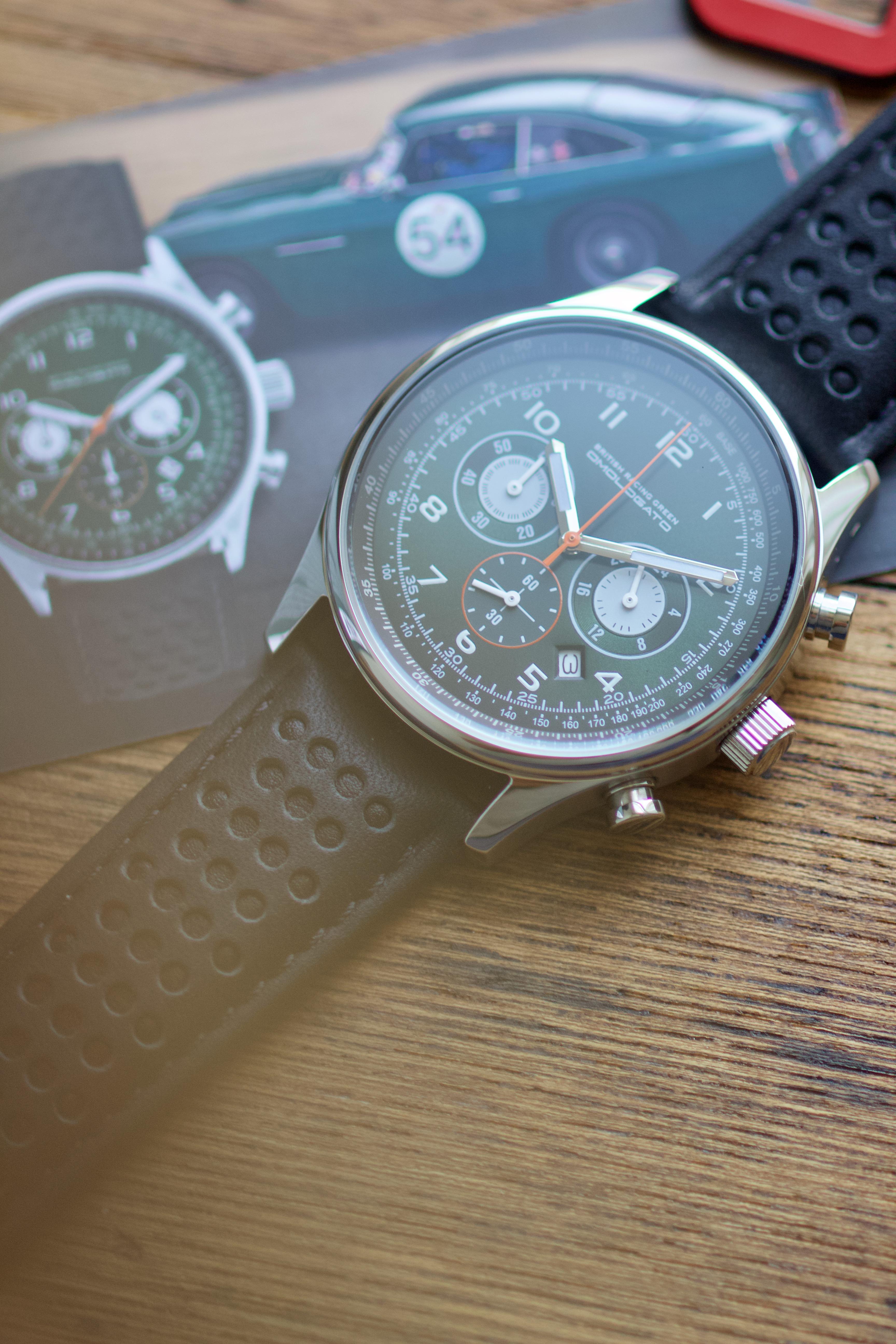 Synonymous with great racing drivers such as Jack Brabham, Jim Clark, Sir Stirling Moss and (Sir) John Surtees, this colour evokes the time when motor racing was dominated by driving legends. From Bentley to BRM, to Lotus and Vanwall, they all used British Racing Green
The dial of this piece represents the detailed dials used in some of the cars that raced during the 50's and 60' and shows information such as distance travelled using the accurate chronograph feature.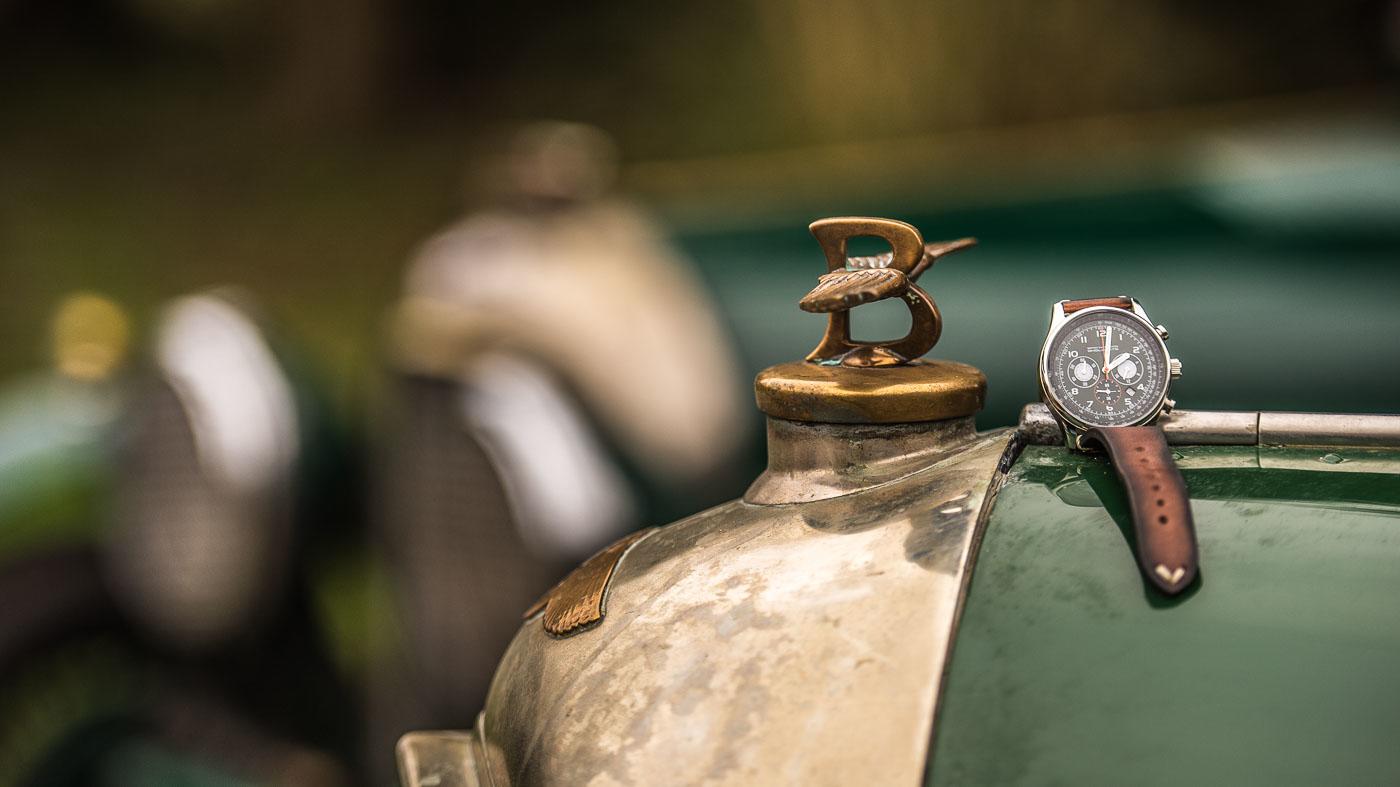 The orange needles come from the historic link BRM Racing had with this iconic colour, where they highlighted the front grill of the car with bright orange to differentiate from team mates.  Jaguar use it to this day on their new Project 7 F-Type.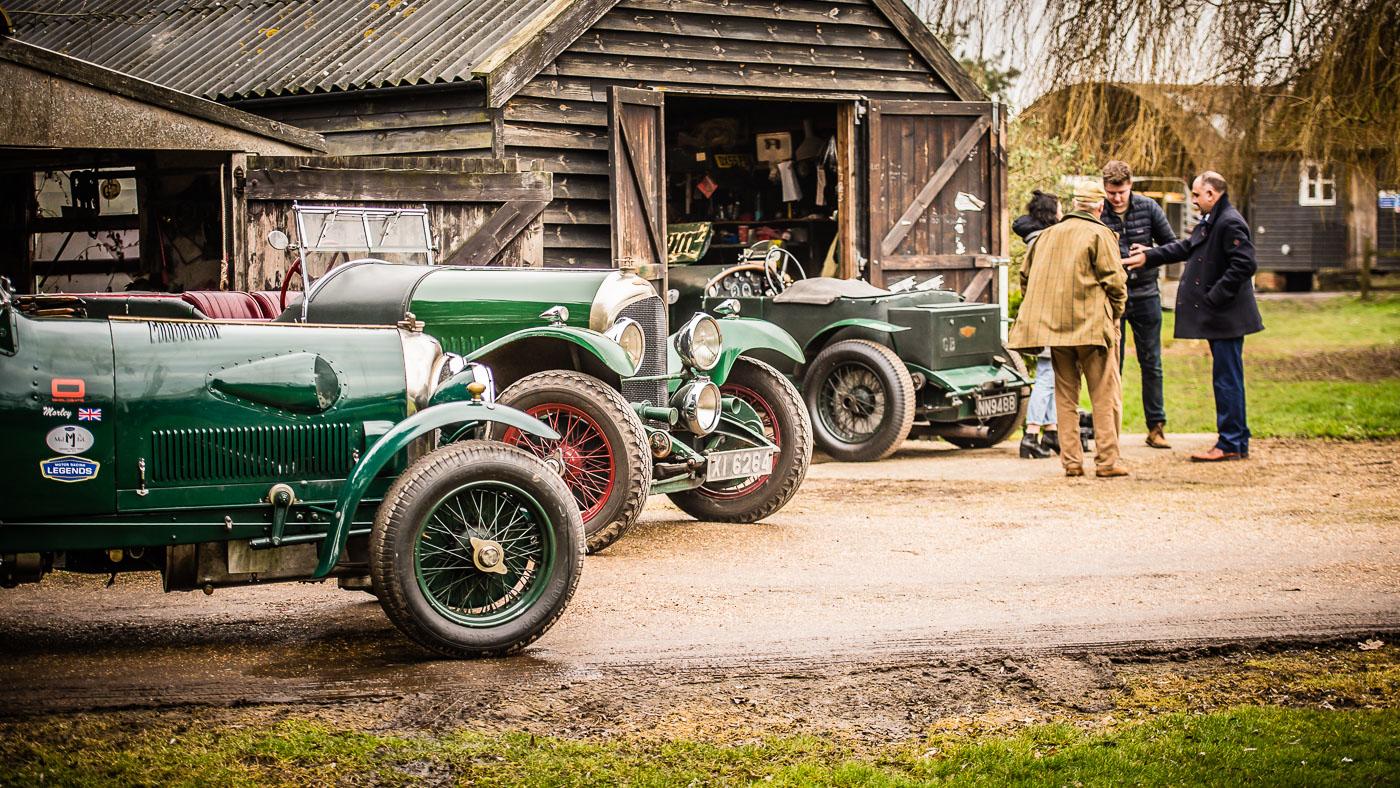 Shown with optional distressed leather strap - available HERE
Available with optional Army Green NATO or Alligator straps.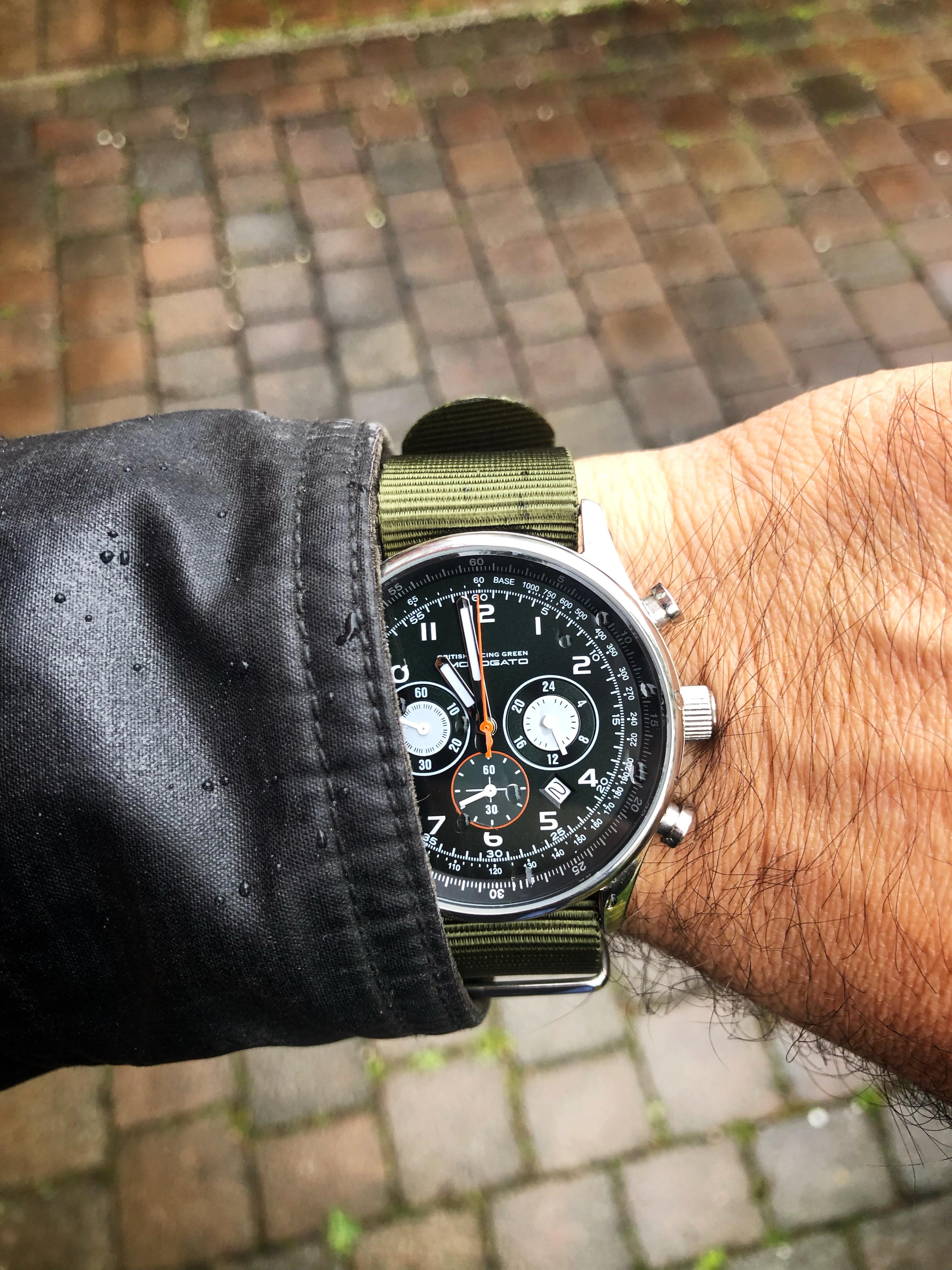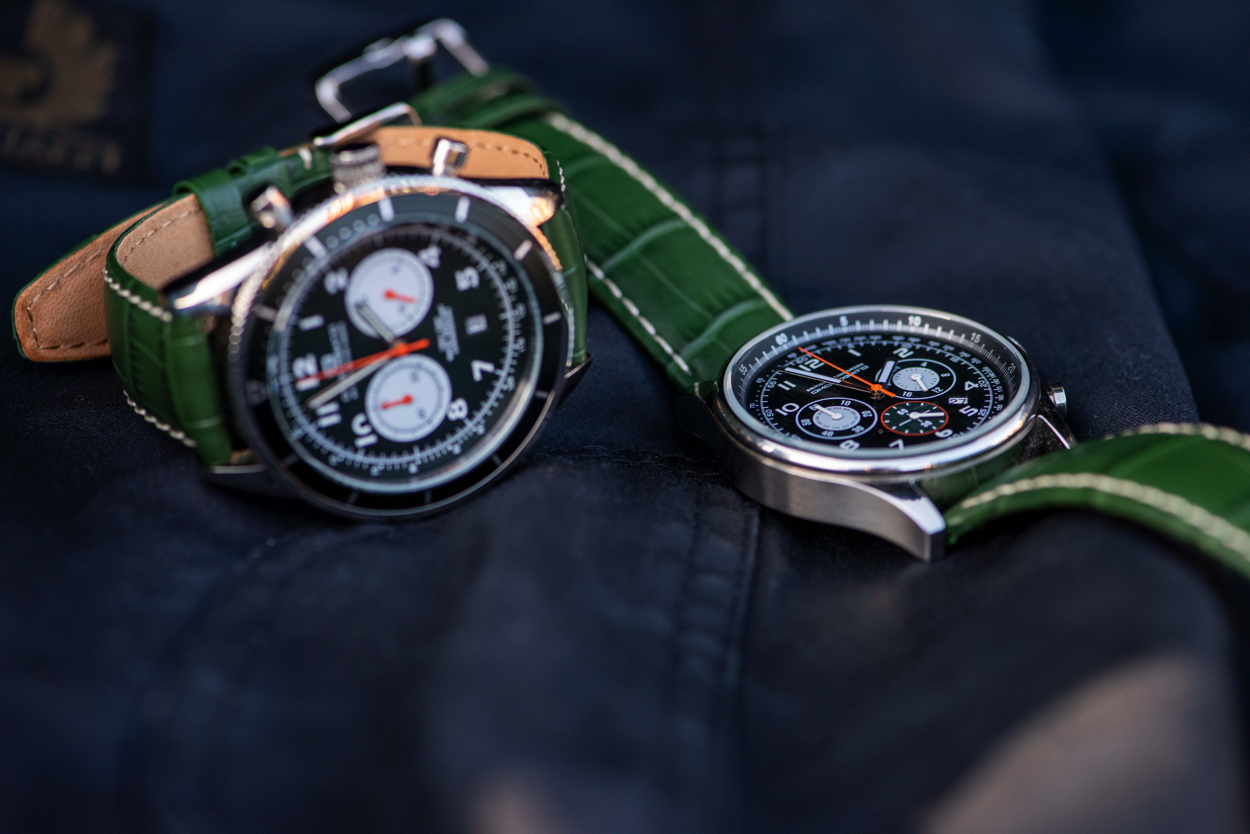 Tech Specs : 
Case: 
Diameter: 42.0mm
Material: Chrome finish stainless steel
Dial Colour: Sunray gloss finish dial
Movement: Japanese Quartz
Water Resistance: 10ATM
Dial : Sunray dial in British Racing Green with luminous notches and indexes.
Glass : Flat sapphire 
Strap: Cafe Racer
Width: 22mm
Material: Italian grain leather
Colour: Black
Needles : The hour and minute needles are luminous