James Hunt
Grand Prix racing enthusiasts of a certain vintage will remember fondly the summer of 1976, when one of the Formula 1 World Championship's most celebrated battles for supremacy – that between British playboy James Hunt and his prickly Austrian rival Niki Lauda – played out. And it wasn't just the weather that was an absolute scorcher.
Even for motorsport fans not old enough to have witnessed the almost do-or-die conflict that year between McLaren newboy Hunt and Ferrari's reigning World Champion Lauda, the characters and their heroic activities – on and off the track – during an era typified by high risk in the car and high jinks out of it – will resonate. These were two men made of the 'right stuff', the like of which no longer surface in the sport's top tier.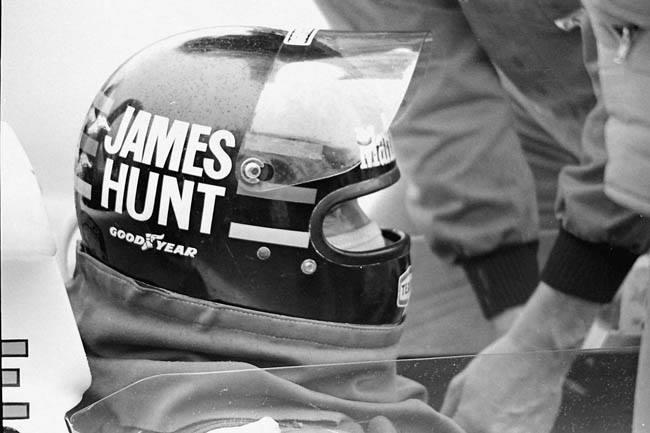 James Simon Wallis Hunt was a unique and unconventional character whose demons contributed to his short yet spectacular life. To many he seemed every bit the arrogant public-school boy, with a commanding presence and the self-confidence with which to carry it off. Tales of this Surrey stockbroker son's womanising and hard partying are legendary, but beneath that tall, wavy-blonde-haired, surfer-dude look that he often used to his advantage, beat the heart of a dedicated individual, a perfectionist who was driven – no pun intended – to be the best at whatever he tackled. And that applied to his racket sports (he competed at Junior Wimbledon and played cricket, squash and golf at tournament level), motorsport and, in later life, budgerigar breeding. If you looked beyond the shabby, disorganised, unpunctual, devil-may-care facade you found an intelligent, articulate and ruthless sportsman.
Of course, it's Hunt's relatively brief time in Formula 1, from 1973 to '79, for which he's best remembered. During that period he competed in 92 Grands Prix, experiencing the full gamut of emotions – from fending off the nickname 'Hunt The Shunt' in his early, crash-strewn forays, to winning the Drivers' World Championship in that high-pressure finale of '76. He led 24 races, having started from pole position on 14 occasions, won 10 of them and racked up eight fastest laps.
The 1976 season began at the end of January and comprised 16 races in 15 countries. Hunt and Lauda would face a nine-month-long scrap in which wheel-to-wheel combat, off-track subterfuge and politics, as well as a fiery crash, would create headlines the world over.
Lauda drew first blood with back-to-back victories in Brazil and South Africa, the champion continuing his world-beating form from the end of '75 aboard the Ferrari 312T. Hunt had thrown down a title gauntlet, however, by securing pole position for both events – his first in the legendary McLaren M23, a title winner in '74 with Emerson Fittipaldi. Having crashed out at Interlagos and taken second at Kyalami, he had just a third of Lauda's points at that stage.
Hunt would score his first McLaren win in Spain, but only two months later following a successful appeal over disqualification for his car being too wide. It brought him back up to second in the points race behind Lauda, who promptly increased his advantage with a double in Belgium and Monaco; Hunt suffered mechanical failure on both occasions.
The French GP fell to Hunt, with Lauda this time succumbing to engine failure. The Austrian still had a sizeable championship advantage when the circus headed to British sporting hero Hunt's home turf – at Brands Hatch (in those days alternating with Silverstone as British GP host). The McLaren man won the race on the road but was thrown out for using the spare car for the restart. His original M23 had been damaged in a first-corner coming-together involving the Ferraris, but he'd managed to get back to the pits and jump in the spare.
And then came Germany – at the torturous Nürburgring Nordschleife. It was a race that would turn the championship fight on its head and generate global headline news for Formula 1.
Niki Lauda crashed his Ferrari violently, his life instantly hanging in the balance with, people assumed, no chance of securing a second straight title. While he fought off the last rites and vowed to recover as soon as possible from his burns and smoke inhalation, Hunt won the race, took valuable points in Austria and scored another victory at Zandvoort in Holland.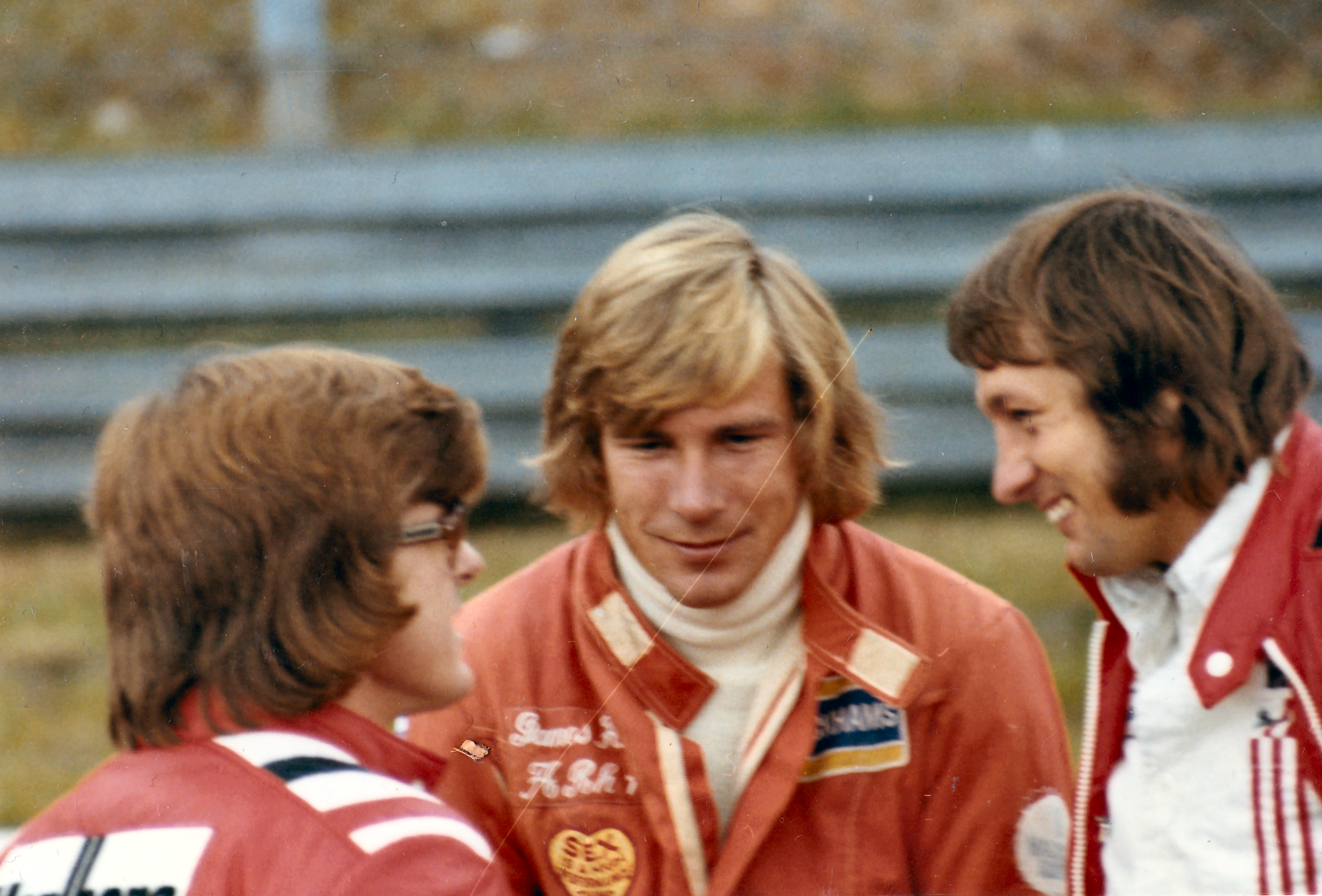 Miraculously, Lauda returned for the Italian GP at Monza and bravely battled to fourth, while Hunt spun off during the early running. The championship scrap was still very much on, Lauda 17 points ahead.
Hunt closed the gap to just three points after two vital wins in North America – in the Canadian and US GPs, both, McLaren personnel insist, after very heavy nights beforehand. It created a fascinating shoot-out scenario for the final race of the year – the inaugural Japanese GP in the shadow of Mount Fuji.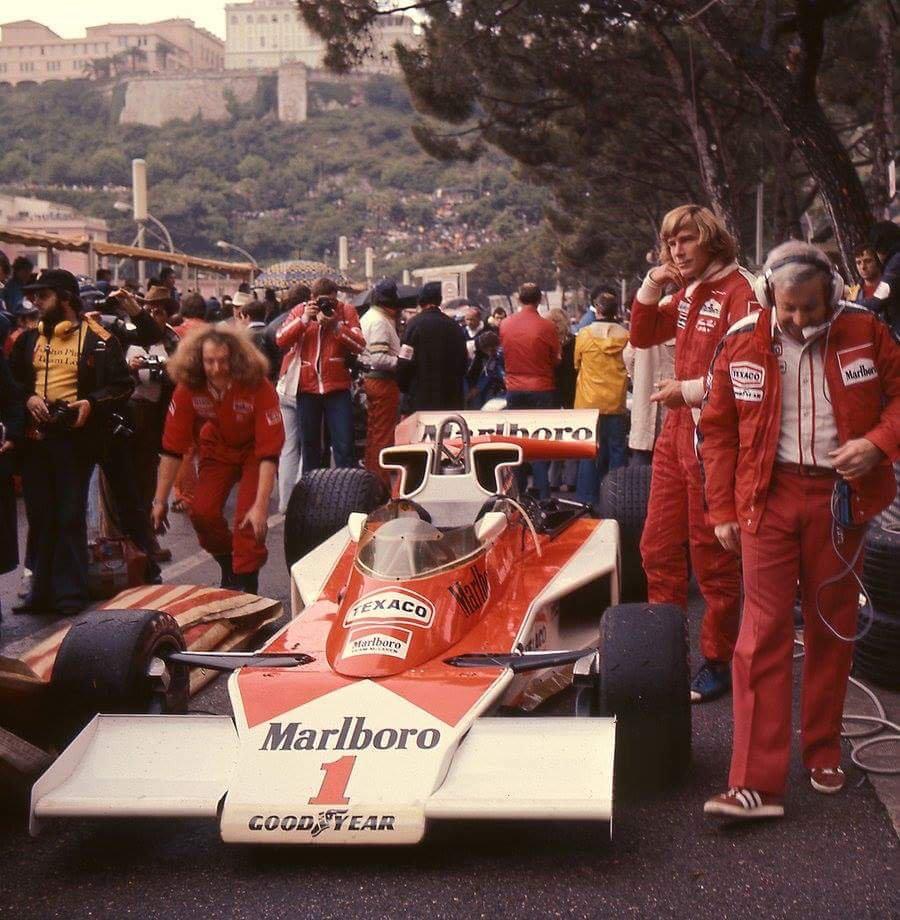 In one of the most dramatic races in the history of F1, Hunt snatched the title by a single point from Lauda, who'd withdrawn on safety grounds due to race day's torrential rain. With his Nürburgring accident still fresh in his mind, he could hardly be blamed. It meant Hunt needed to finish third or higher to overhaul his adversary's points tally. After leading the first three quarters of the race Hunt fell back to fifth thanks to a pitstop delay, on top of his repeated ignoring of signals from the pitwall to come in to replace his shot-to-pieces Goodyear rubber. He fought his way up to third, securing the vital point he needed to land motorsport's biggest prize.
James Hunt's global-superstar status was thus cemented on that dreary October afternoon on the other side of the world.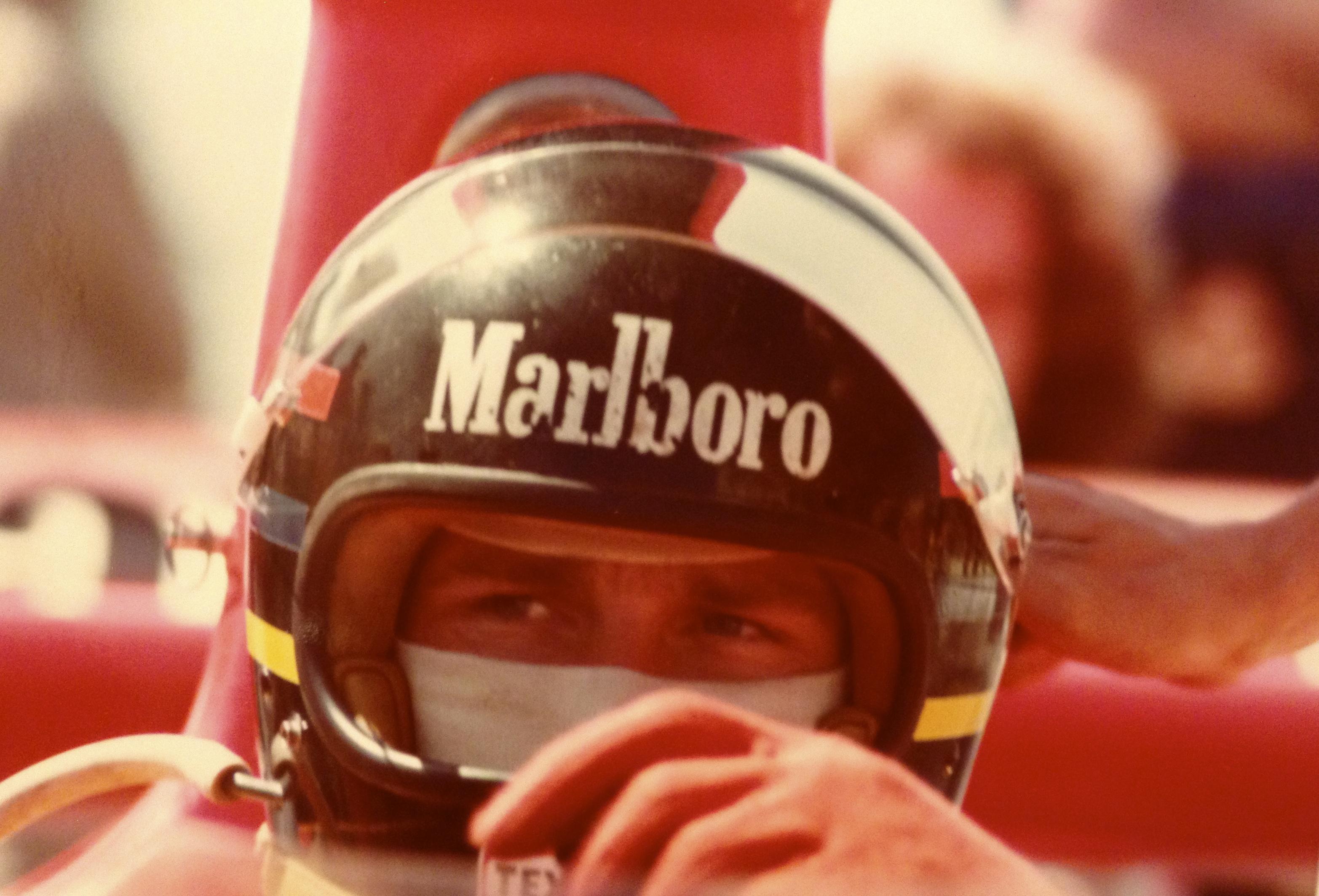 After retiring mid-season in 1979, he stepped into the BBC Television commentary box as the perfect rev-limiter to the indefatigable Murray Walker. Their frosty early alliance soon became one of mutual fondness and respect, their polar-opposite personalities providing classic soundbites and on-screen banter. Fans were robbed of endless memorable moments in F1's 'Murray and James' show after 13 years when Hunt suffered a heart attack, aged just 45, on 15 June, 1993.
CLICK HERE TO SEE THE JAMES HUNT CHRONOGRAPH