The Omologato Monza Clock
The Omologato Monza Clock
Omologato is delighted to unveil the Omologato Clock at the Autodromo Nazionale di Monza to further enhance the relationship that we have as the official timepiece partner of the world famous circuit.
The Clock was erected back in the 1970s outside the Officials office and paddock entry area as simply a functional tool for both officials and drivers to take a quick glance at before the start of the next race. Millions of drivers and fans have walked past it over the nearly 50 years it's been there.
Though over time, the clock deteriorated and about 10 years ago it stopped working altogether. The motorbike company whose advert was on the lower part had gone bust many years earlier and no one thought to update it. Indeed there were plans to take it down as it had become rusty and to many people redundant.
Timing is one of the most important factors in motorsport and although digital technology has taken over, Omologato is keen to keep the romance of historic timekeeping alive. Indeed the new slogan, adopted this year, is "honouring the past by driving into the future" reinforcing this belief. So it was natural that, this now symbol of the brand, had be revived again.
Back in July 2018 when founder of Omologato Shami Kalra went to announce the deal, he noticed the neglected clock and enquired as to why it was in such a state and didn't work. The officials at Monza said they hadn't even looked at it and that it was what they classed as junk as it wasn't even working.
"Can you imagine the list of drivers who've looked at that clock" said Shami Kalra, "Senna, Lauda, Schumacher, Hamilton, Hill and many others would have to walk past it and probably looked at the time. To me this was an integral and meaningful part of our relationship to get it working again"
Omologato set about sourcing local watchmakers from Milan to come and inspect the now seized movements. They eventually found one whose company had worked on it back in the 1980s and so refurbishing it began in August 2018. As with any old mechanical projects, parts were difficult to source so they had to be specially made and fitted by hand. This took two months to do.
The colour scheme was easy as the blue on the outer body had to be Monza Blue and the sides of the lower clock area in Omologato Red.
In December 2018, after weeks of hurdles and technical issues, Omologato finally unveiled what has now been christened the Omologato Monza Clock, a symbol of the relationship with Monza and a tribute to historical watchmaking. The unveiling coincided with them opening a permanent concession at the track selling Omologato watches year round.
"A very proud and emotional moment for me and my brand" said Kalra after it was officially unveiled at the Monza Rally Show in December. The event was attended by one of the greatest motorsport figures in Italy - Valentino Rossi.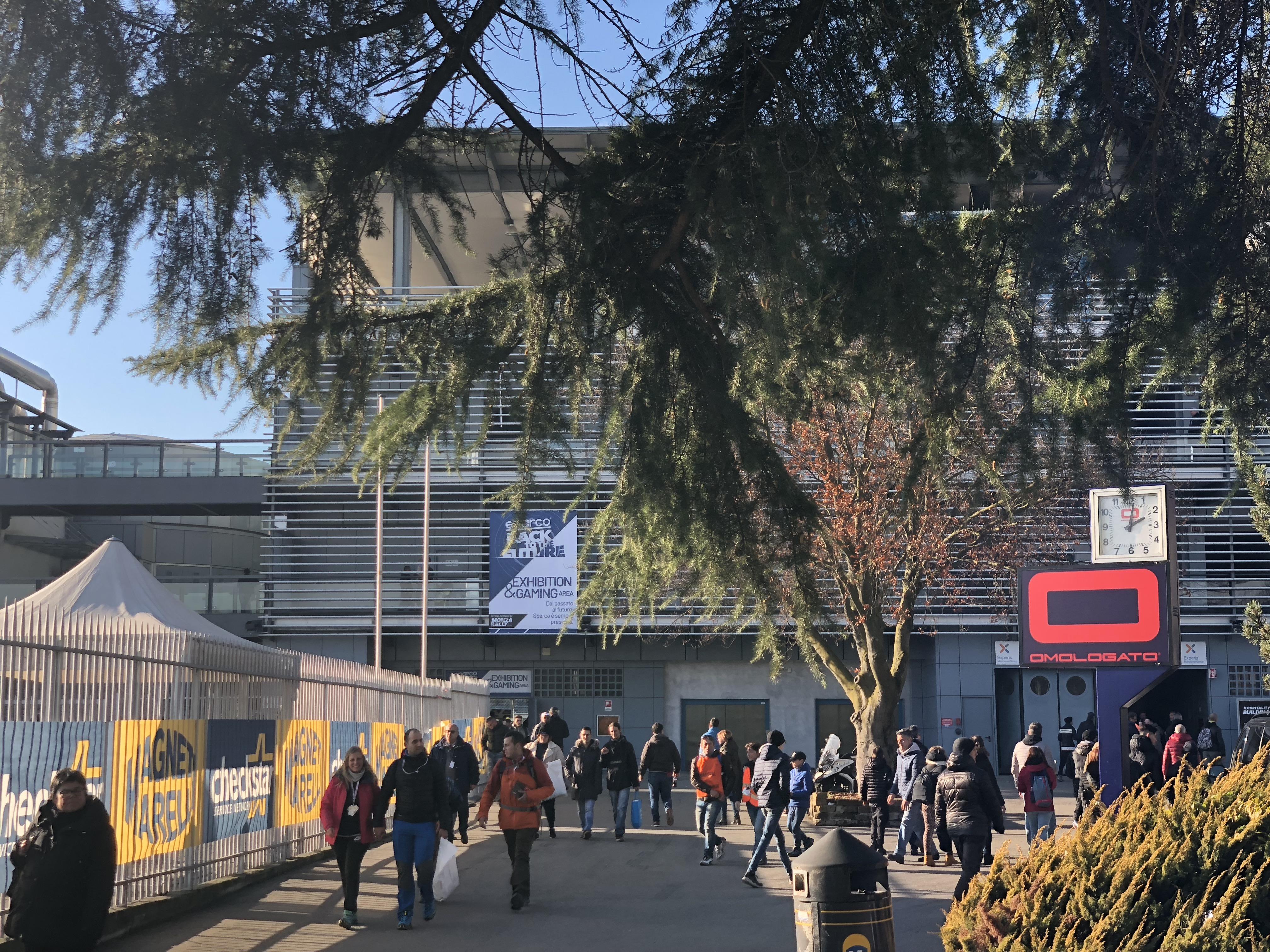 This was how the 40 year old clock that wasn't working looked when we arrived there earlier this year.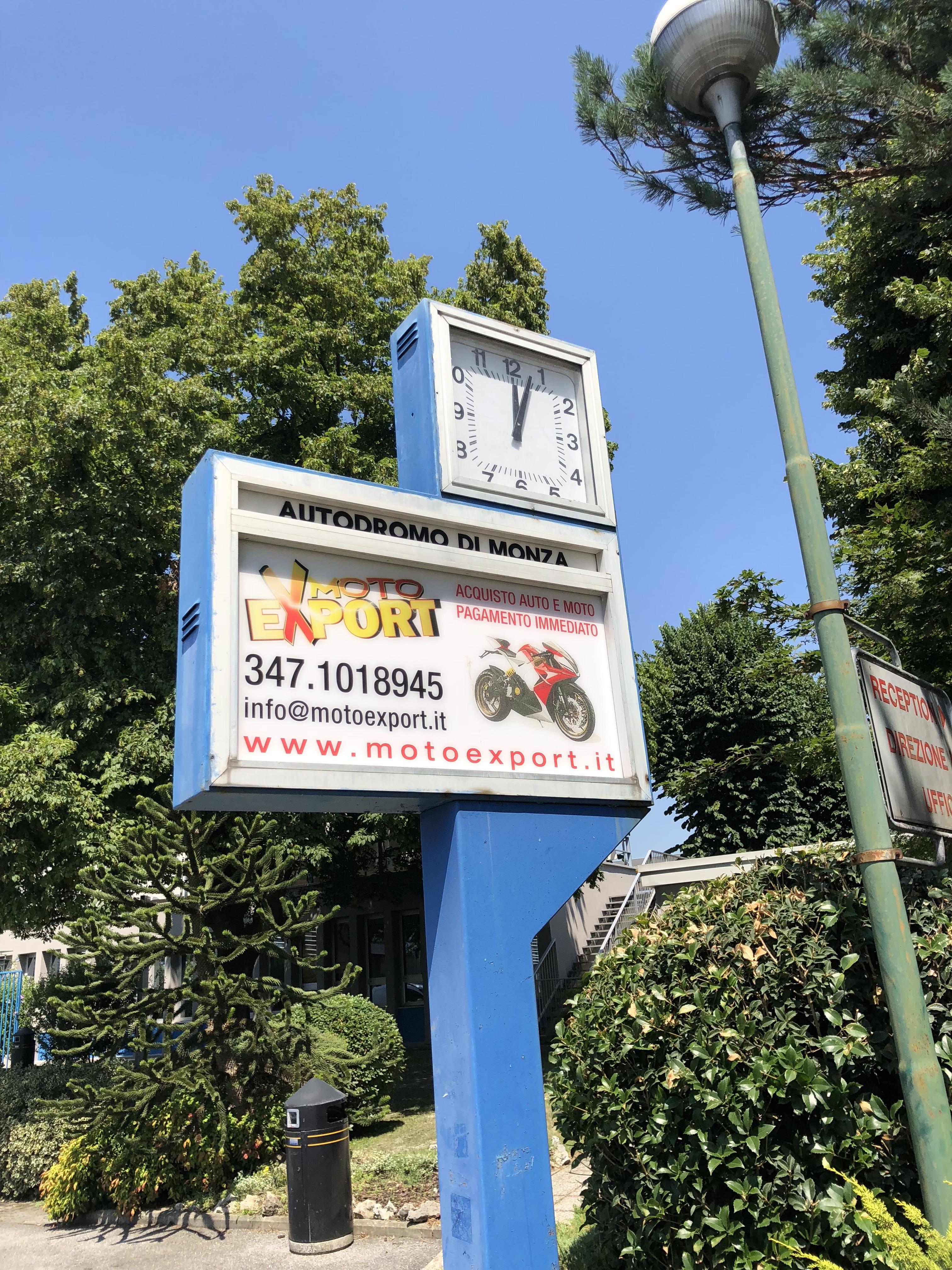 We then set about restoring it.