#TeamOmologato goes Racing
Omologato sign title naming rights partnership Graves Motorsport for Porsche Sprint Challenge GB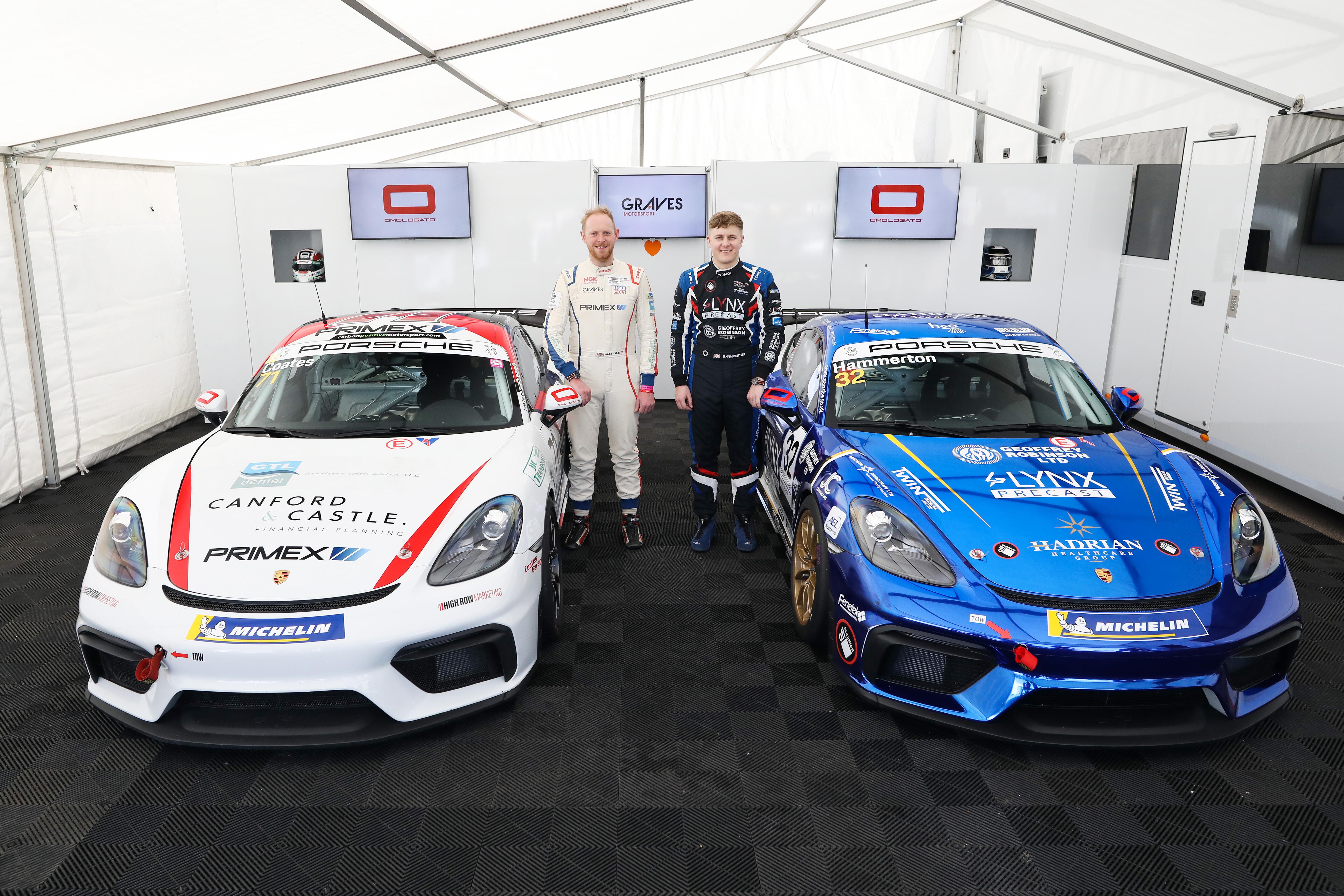 #TeamOmologato by Graves Motorsport will compete for Porsche Sprint Challenge GB honours this season fielding a two-car team for Max Coates and Ethan Hammerton.
The title naming rights partnership between British-based motorsport-themed watch brand, Omologato and the family-run Graves Motorsport team cements a previously announced 2-year partnership deal.
The series sits at the entry point for Porsche's motorsport pyramid, including the Porsche Carrera Cup, Porsche Supercup and GT Racing in domestic, regional and global racing series. The formation of Team Omologato by Graves Motorsport comes on the eve of the season with Max and Ethan set to compete in rounds 1, 2 & 3 this weekend at Donington Park. As a new support series to the British Touring Car Championship (BTCC) the Porsche Sprint Challenge GB has been cast into the motorsport spotlight and will have new eyes glued to their ITV4 screens at 15.20 on Sunday afternoon as the teams drivers hope to put on a podium finishing show infront of a 40,000+ strong crowd.
Whilst in their debut season the team still have their goals set running right at the front of the championship. Commercial director Karl Graves said "As a motorsport team we are delighted to be doing great business off track as well as on it. This title naming partnership adds value to both parties and we now aim to do the business on track with Ethan and Max. Our eyes are set firmly on their Omologato being on the top step of the podium but we are all too aware of the high quality race teams that we are competing against. Our final pre-season test was hugely successful and we have a great deal of optimism heading into this first race weekend."
The partnership is formed on the back of a limited edition run of 100 Graves Motorsport watches, the teams' drivers, mechanics and key partners were presented with a watch and limited-edition timepiece relating to their own racing number. The 'Number 1' watch is still up for grabs and will be awarded to the first team driver to win either the Vertu Motors MINI CHALLENGE UK JCW Championship, or now the Porsche Sprint Challenge GB.
With both Max and Ethan representing the Omologato brands with logos on each wing mirror, Omologato's founder Shami Kalra added "It's a pleasure to be working with Graves Motorsport. The authenticity of my brand means everything to me, that message is compounded further with this title sponsorship deal."
#TeamOmologato by Graves Motorsport will be competing in the Porsche Sprint Challenge GB starting this weekend with three rounds at Donington Park.