OMOLOGATO NAMED OFFICIAL TIMEPIECE OF VINTAGE INDY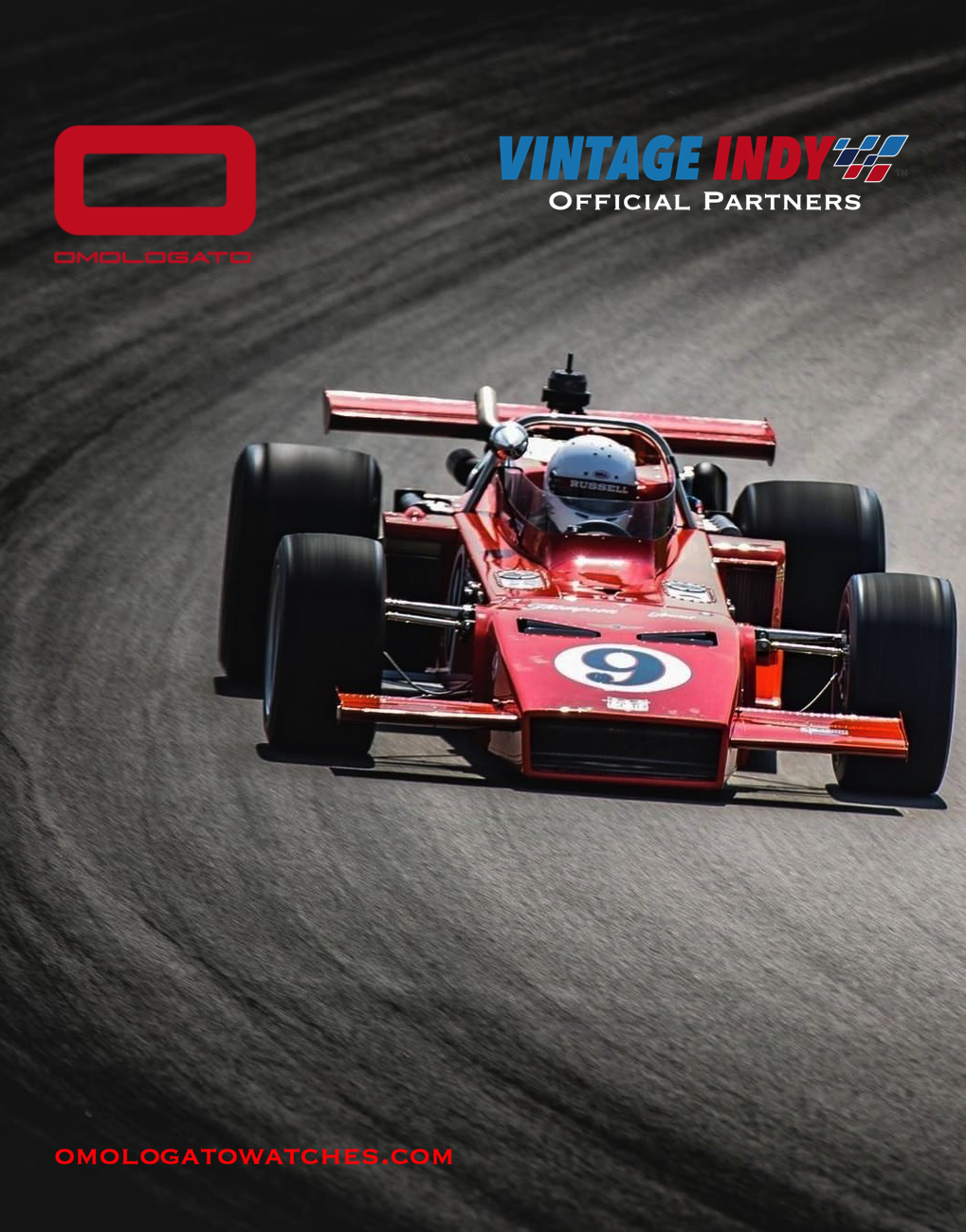 INDIANAPOLIS (June 19, 2020) - VINTAGE INDY™️ announced today an agreement with motorsports inspired watchmaker OMOLOGATO®️ that will see North America's premier vintage Indy car organization naming OMOLOGATO®️ as the official timepiece.
OMOLOGATO®️ started with founder Shami Kalra's ethos of bringing affordable and high quality watches to people who live for motorsports. "I've loved motorsport since I can remember, so to combine my love of design, watches and racing to form this company was a privilege." -Shami
Michael Lashmett, founder of VINTAGE INDY™️, stated, the OMOLOGATO®️ slogan of "honoring the past by racing into the future" is a perfect partnership match for VINTAGE INDY™️ and our own mantra of "Driving Indy Past Into The Present". "We look forward to partnering with OMOLOGATO™️ for 2020 and have some exciting plans, including the OMOLOGATO®️ AWARD for a participating member at each of our events."
Every car will carry the OMOLOGATO®️decal at 2020 VINTAGE INDY™️ events, starting with the Icebreaker Test at WWT Raceway June 27 and continuing with INDYCAR®️ companion events at Road America July 9-12, as well as the Bommarito 500 at WWT Raceway
August 28-30.