Monza - The Temple of Speed
Monza: a name that for almost a century has resonated among generations of motorsport enthusiasts, be it World Champion racers or the passionate 'tifosi' who make the annual pilgrimage to this hallowed and haunting Italian venue.
The Autodromo Nazionale Monza, which opened in September 1922 and was pre-dated only by Brooklands and Indianapolis among the permanent paved facilities, stirs the emotions quite unlike any other of the great pantheons of motorised combat. The traditional high-speed blast between the trees and the rich history that oozes from every nook and cranny within the Royal Villa parkland on the outskirts of Milan create a visceral assault on the senses. Everyone, regardless of their level of fervor, who's walked in though the gates will attest to a feeling, a taste, a smell, that's difficult to articulate. You just feel it.
Heroes who've threaded the needle from behind the wheel or in the saddle of racing's fastest weapons – Formula 1 cars, World Sportscar Championship prototypes and Grand Prix motorcycles – and their dedicated followers have always been wide-eyed at the mere mention of Monza.
The circuit has undergone subtle changes during its 96-year history but, crucially, it retains its original charisma. Chicanes may have punctuated the long, flat-out curves for more than 45 years and the banked concrete rollercoaster section may be a long-disused, crumbling relic, but that all-pervading patina remains.
Monza's inaugural race, the Italian Grand Prix no less, took place in September 1922, a week after the ceremonial opening. During the circuit's early years, many intrepid pioneers would conquer their fears, alongside others paying the ultimate price. Reward versus risk played heavily in that era, particularly at super-fast Monza.
Revived and repaired after the war, Monza joined the inaugural Formula 1 World Championship calendar in 1950. With Alfa Romeo, Ferrari and Maserati among the prime movers in the series we know and love today, that was hardly a surprise. Italian Alfa ace Giuseppe Farina clinched the inaugural drivers' title after winning the Italian GP that year, setting the scene for plenty more heroic acts.
Sixty-eight years later, Monza is still enshrined in F1 folklore. On just one occasion during that time, in 1980 while undergoing refurbishment, has the circuit not hosted the Italian GP. That puts it ahead of every other venue, including Silverstone, Monaco and Spa from that maiden season in 1950.
Many a motorsporting maestro has tamed the magnificence of Monza, and many a great name – pre-war aces Count Louis Zborowski, Baconin Borzacchini and Giuseppe Campari, bike heroes Rupert Hollaus, Renzo Pasolini and Jarno Saarinen, and Grand Prix greats Alberto Ascari, Wolfgang von Trips, Jochen Rindt and Ronnie Peterson – has perished in pursuit of perfection around the alluring asphalt of the Autodromo Nazionale Monza.
There is a mystical and mesmerising allure to Monza. And as long as people race cars and bikes around its historic sweeps, that'll never change.
Henry Hope-Frost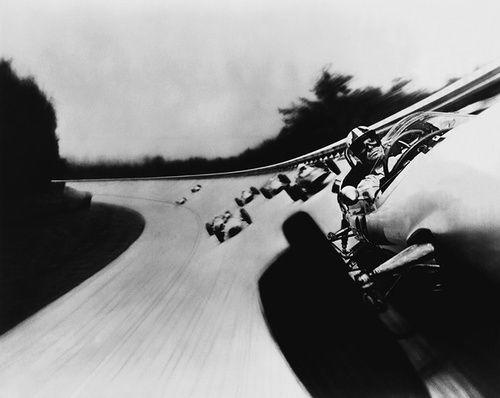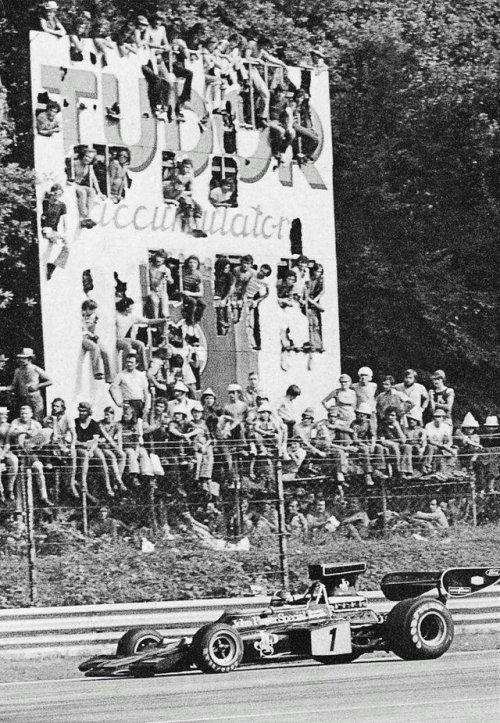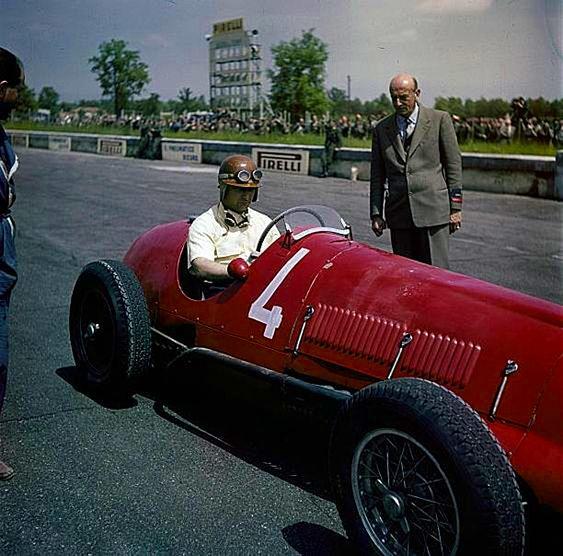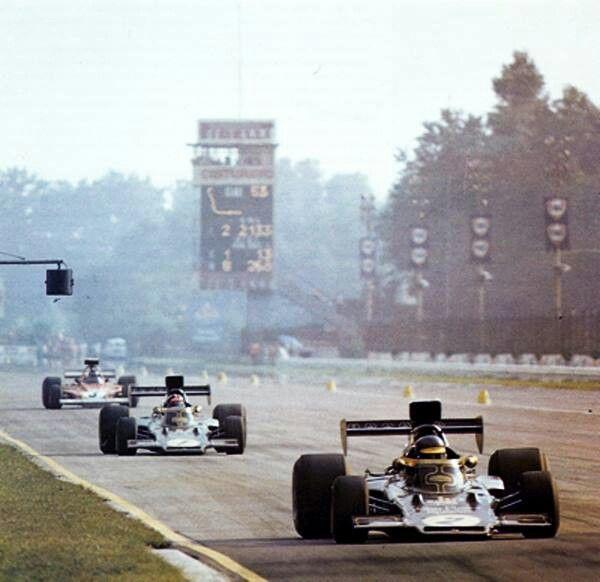 Monza 1973 Ronnie Peterson wins, Emerson Fittipaldi second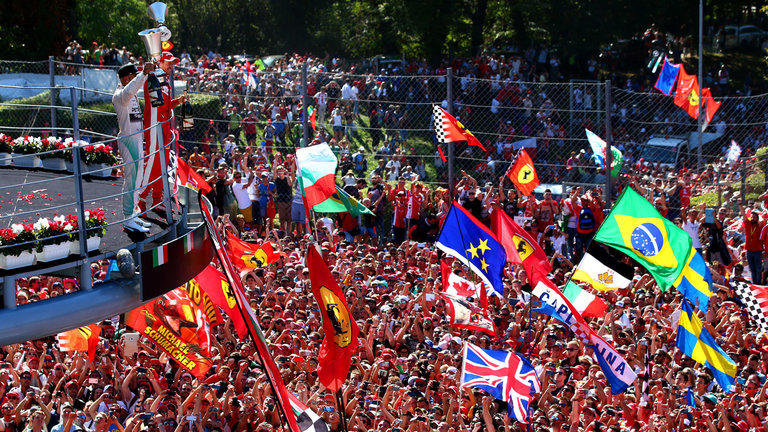 Lewis Hamilton 2015 in front the Tifosi at Monza