Mahindra Racing and #TeamOmologato win in Marrakesh!
The Marrakesh E-Prix, the second to be held on the challenging Circuit International Automobile Moulay El Hassan in Marrakesh, witnessed a stellar fight at the front of the field between Sebastian Buemi's pole position sitting Renault, Sam Bird's DS Virgin car and Mahindra Racing's very own Felix Rosenqvist, kicking himself for an error on his super-pole qualifying lap which probably cost him three points. These three rapidly pulled away from the rest of the pack, while after a strong opening lap, Nick was already fighting on the fringes of the top ten. Biding his time, Felix made his move on Bird just before the halfway mark in the race and he immediately started to apply some real pressure on Buemi's Renault.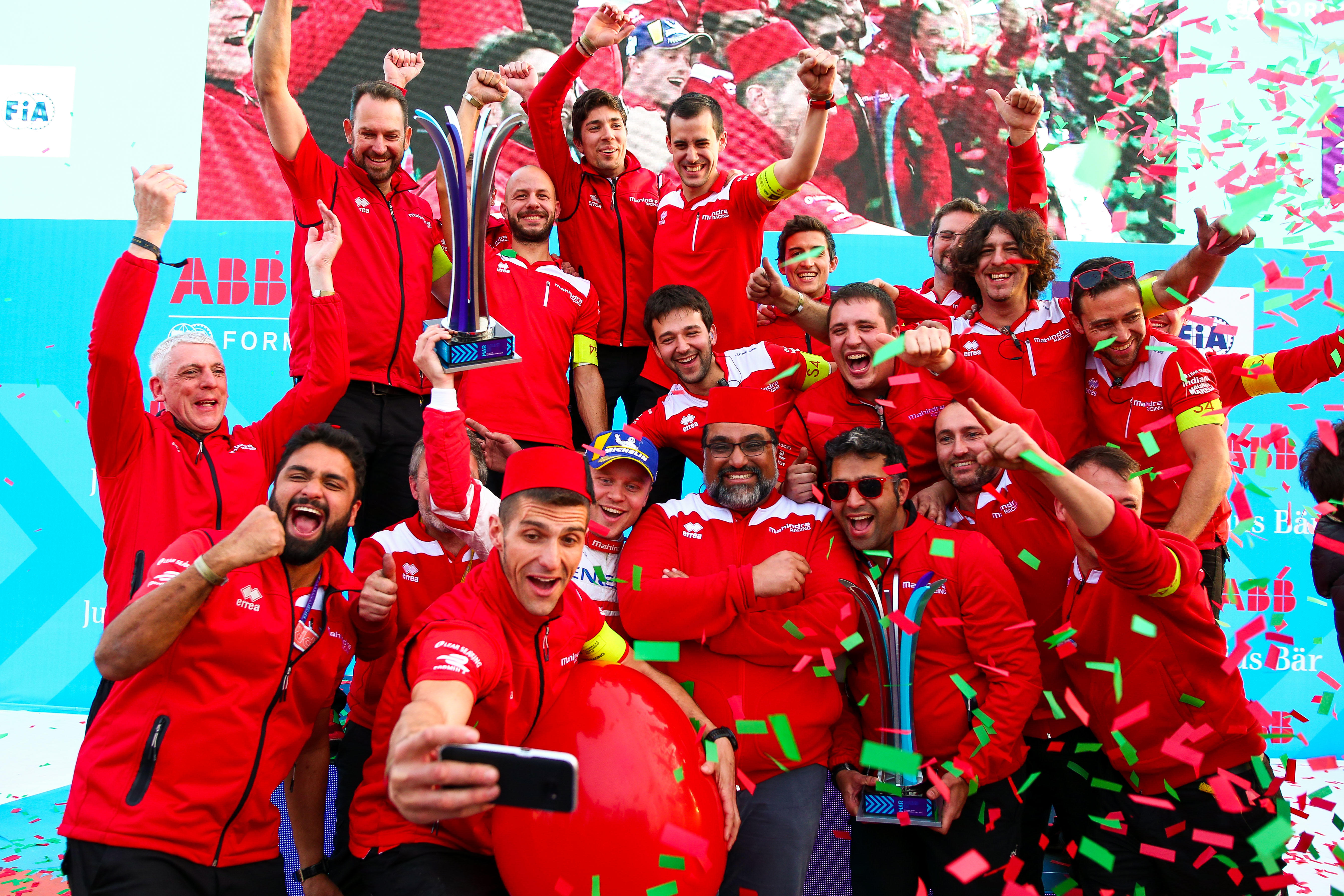 An uncharacteristically slow pit-stop saw the Mahindra driver lose some ground to the Swiss leader, but the Super Swede reeled his adversary in before pouncing with a well-executed move with just 4 laps to go. Buemi had no reply and Felix brought his car home for a popular and thoroughly deserved win, his second in succession to take the championship lead for the first time. Meanwhile, Nick emerged from a frantic scrap for the points-paying positions, crossing the line in a superb 8th position (later elevated to 7th after a time penalty was applied to Maro Engel of Venturi). Nick's battered car faced stiff competition during the heat of the battle, but the car was strong enough and the driver brave enough to complete a great result for the team after a rare mistake in qualifying saw Nick start 18th.
We now head to South America and the first ever E-Prix in Santiago next month with an 17-point cushion over nearest rivals DS Virgin Racing (the first Indian team to ever lead an FIA championship) and Felix will take a 4-point advantage over his pursuers to the Chilean capital in three weeks' time. Nick Heidfeld is now 7th in the drivers' championship.
SEE THE FULL PICTURE GALLERY HERE
The Official Mahindra Racing Red Chronograph - available now CLICK HERE