John Surtees CBE
Friday October 20th 2017.
Today was a very special day, I had been invited by the Surtees family to visit John's old manor house and barn deep in the heart of the Southern English Countryside.
Our new content photographer, Justin Hast and I arrived just after lunch on this windy Friday afternoon. We sat down with the family and over a long chat and a cup of green tea around the kitchen table with his wife Jane and two lovely daughters Leonora and Edwina, got to hear many domestic stories of a man who many quite rightly regard as a legend.
We were then put in the very capable hands of Ian, a chap who told us he's been working for John for 32 years. When he described his work which mainly consists of looking after probably the most important race cars and bikes from the last 60 years, he concedes it's not really work for him but a labour of love. Anyway he escorted Justin and I to a barn about 200 feet away from the main house set up high on a hilly bank. A very non-descript building, until that is, we got inside.
When the large wooden door was opened what hit me first was the smell of both oil and tyres. It was wonderful. If they could bottle this aroma, I'd gladly buy a bottle.
Nasal sensations satisfied, large strip lights were switched on to reveal one of the most impressive private collections I've ever seen. Surtees' Formula One cars from the 1970's each with their own unique history and livery. I'd seen some of these cars at shows but never in a quiet private environment. Was this heaven?
In addition to this amazing collection of racing cars was the legendary BMW 507, a gift from Count Giovanni Agusta - the founder of MV Augusta.
Ian then asked if I would like to sit in the Surtees 1970 F1 car. My reaction was probably what yours is right now. Of course I said!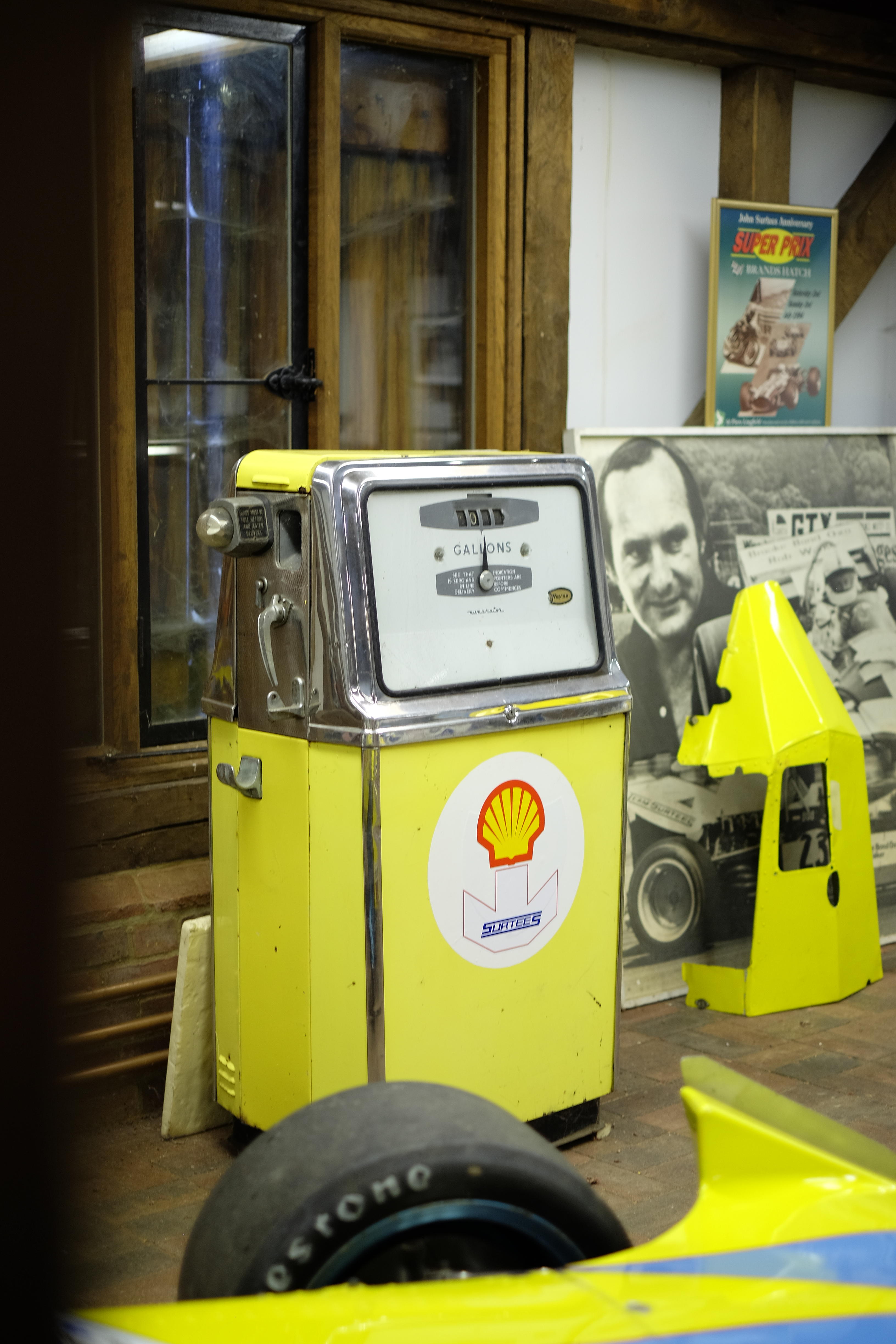 I am about 5' 11" and a large 15 stone so getting in was an effort and a tight squeeze to say the least. The small apertures where drivers had very little space to do anything must have been gruelling back then, with little or no protection at all from the elements or heaven forbid a crash. Once I had got myself in, I closed my eyes and imagined this wonderful race car being driven in anger at Spa or Monaco and wondered how the driver felt effectively sitting in a tube of race fuel thundering down the track hunting down the driver in front.
These men were made of a different DNA to how we are today. They were beyond brave and beyond focussed. They wanted to win and that was it with no regard to the dangers of a motor race.
Once a European race weekend was over John would then jump in to his BMW 507 and drive himself back home. He still had the energy to do that? What a hero.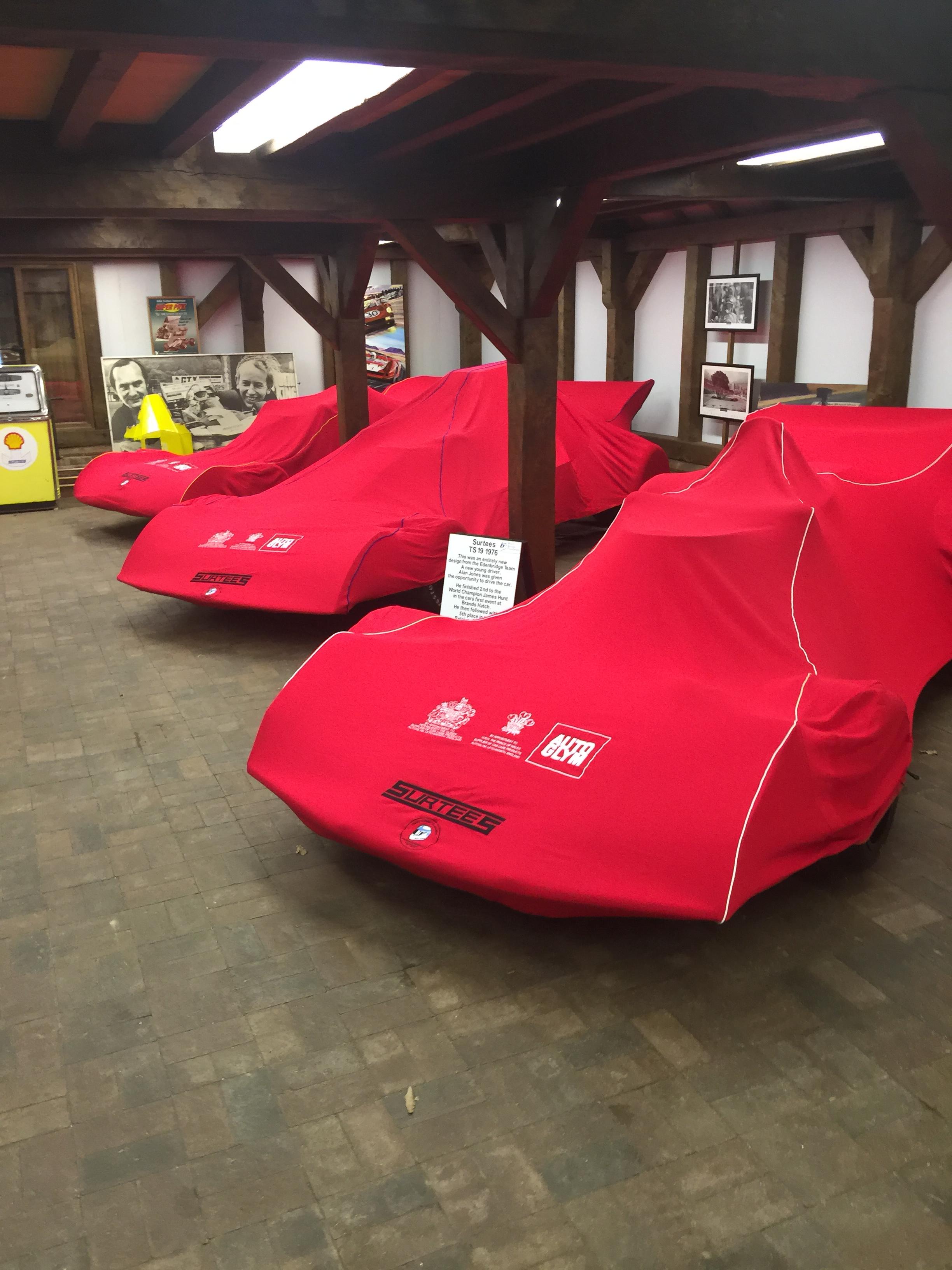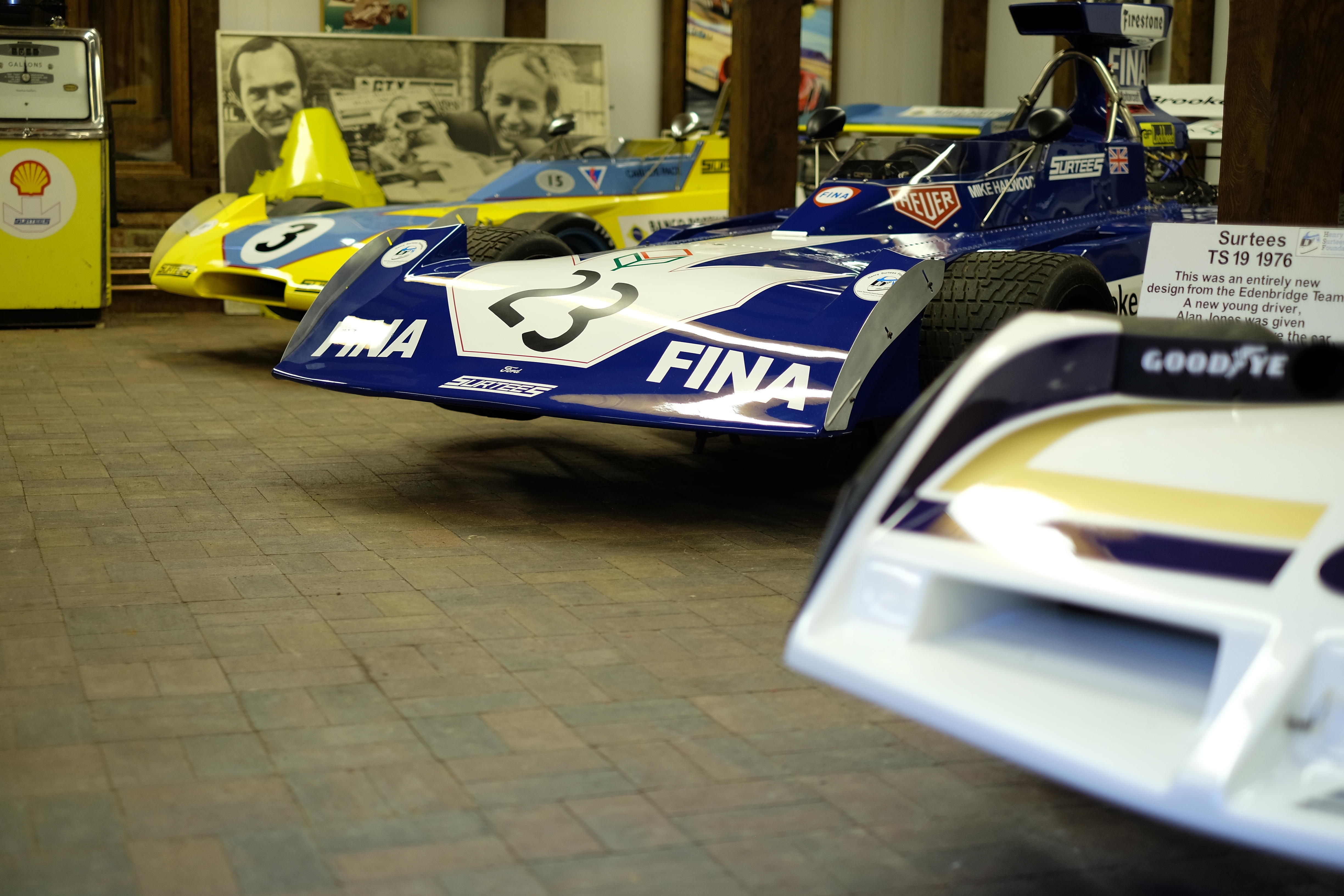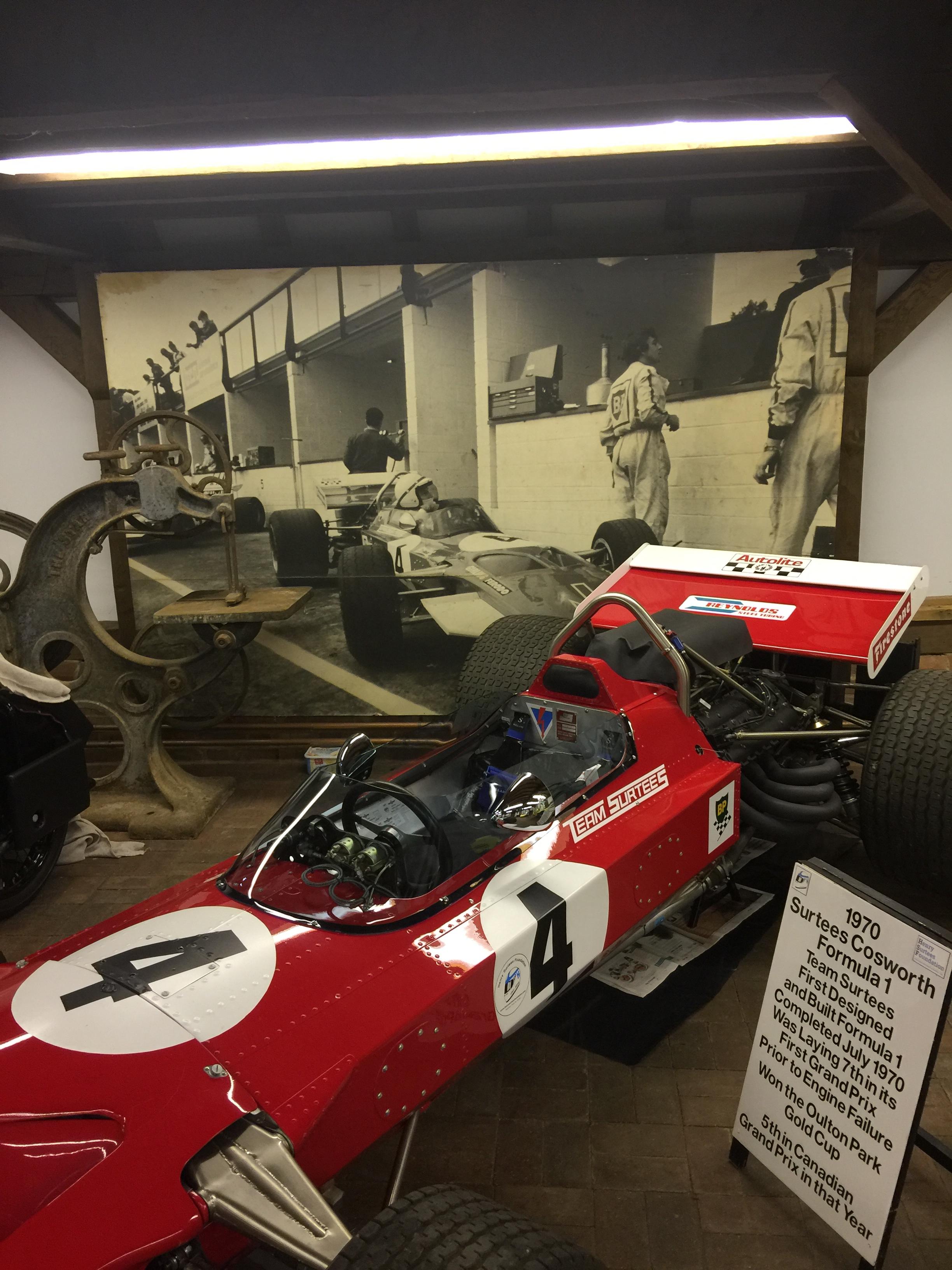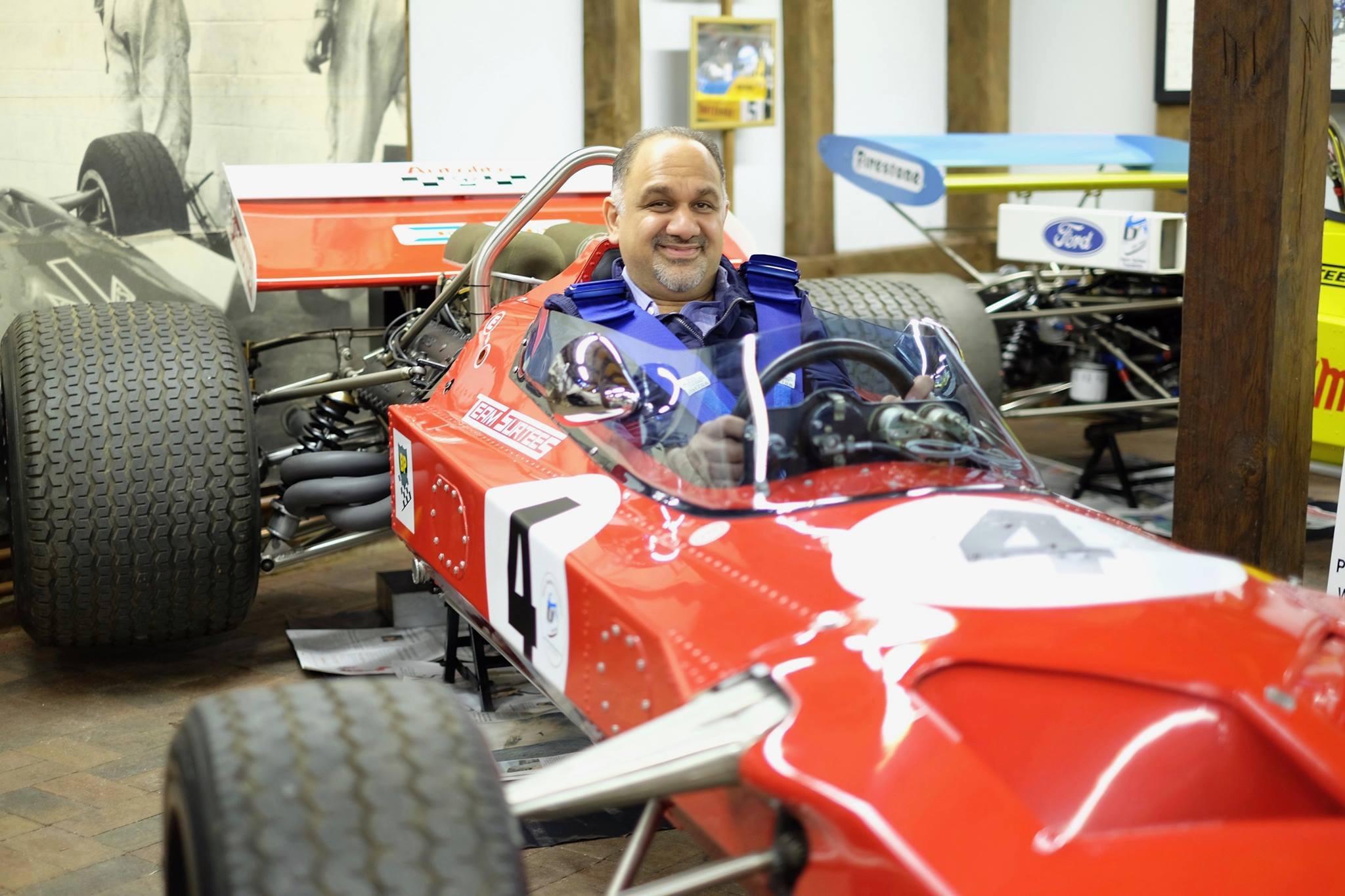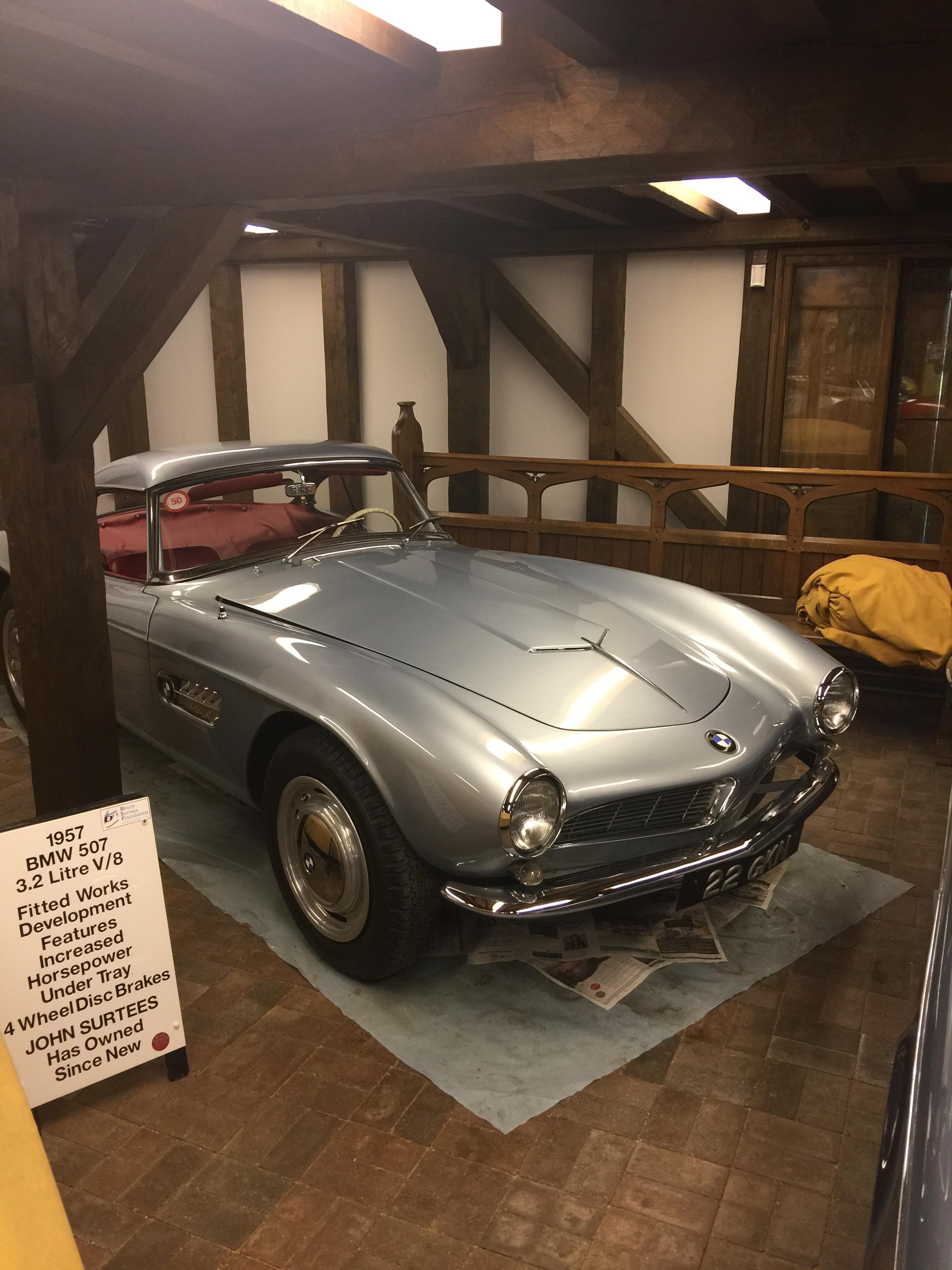 2 hours were spent in the barn taking pictures and listening to stories, Ian then escorted to the area that housed Johns first love, the motorbike. Stored in one of the highly organised series of small outhouses this is what I actually came to see - the legendary 1956 MV Agusta. The one that John won his Championship on. To say this is the holy grail of bikes I think is an accurate description. Covered in a satin sheet this bike was parked up in the corner of the purposeful garage. Ian then pulled the veil off. It was like seeing your child for the time. The very little hair I have left, stood on end.
Ian wheeled this bike out to the open autumnal garden and parked it using a specially made stand. We all stood back and just took in what we were looking at. The Mona Lisa of motorbikes.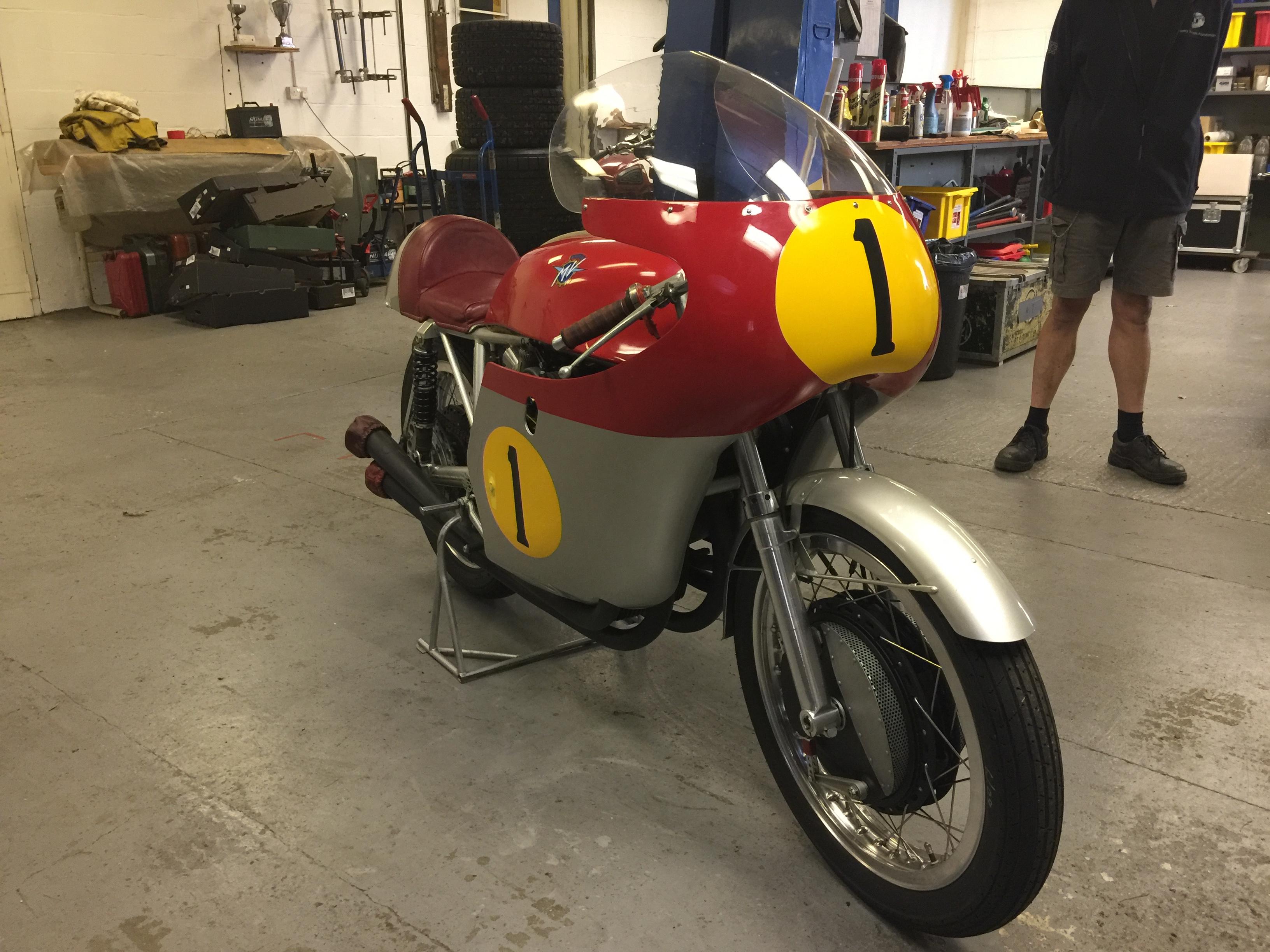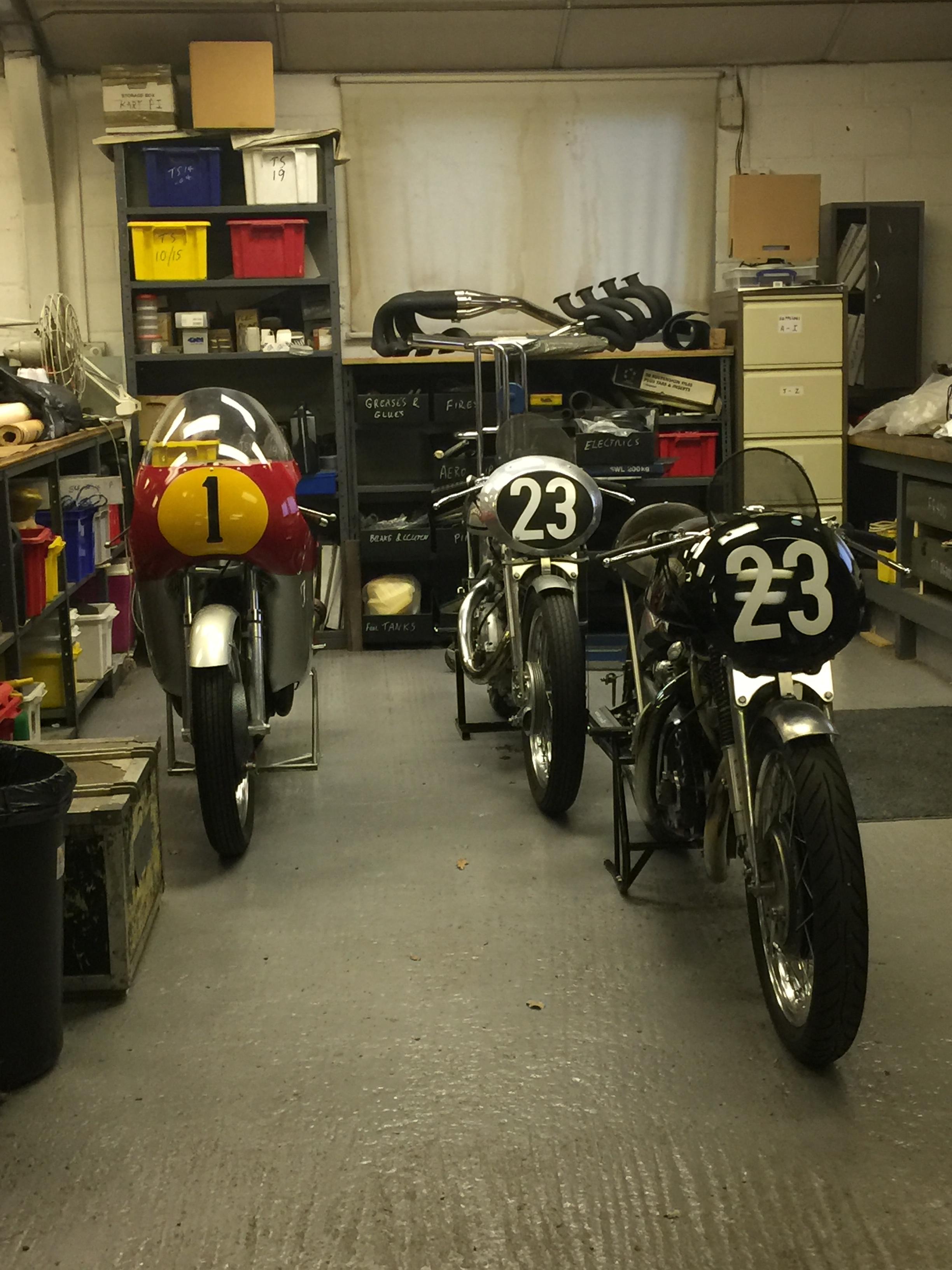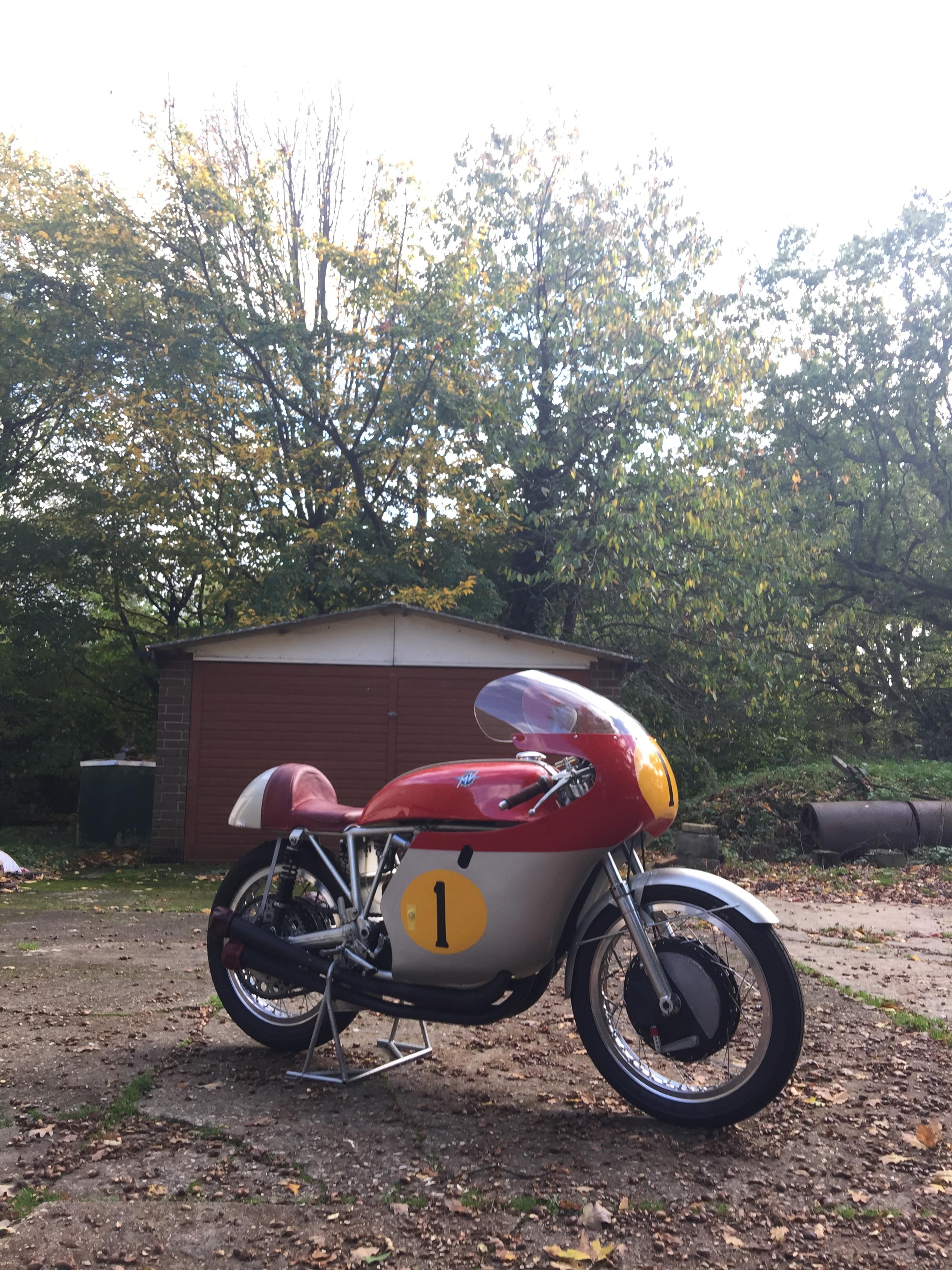 What happened next I will never forget. Ever. Ian asked me to sit on the bike to get a feeling of how special this thing was. The picture below says all you need to know about magical this moment was. I wanted to stay there all afternoon just soaking in this moment.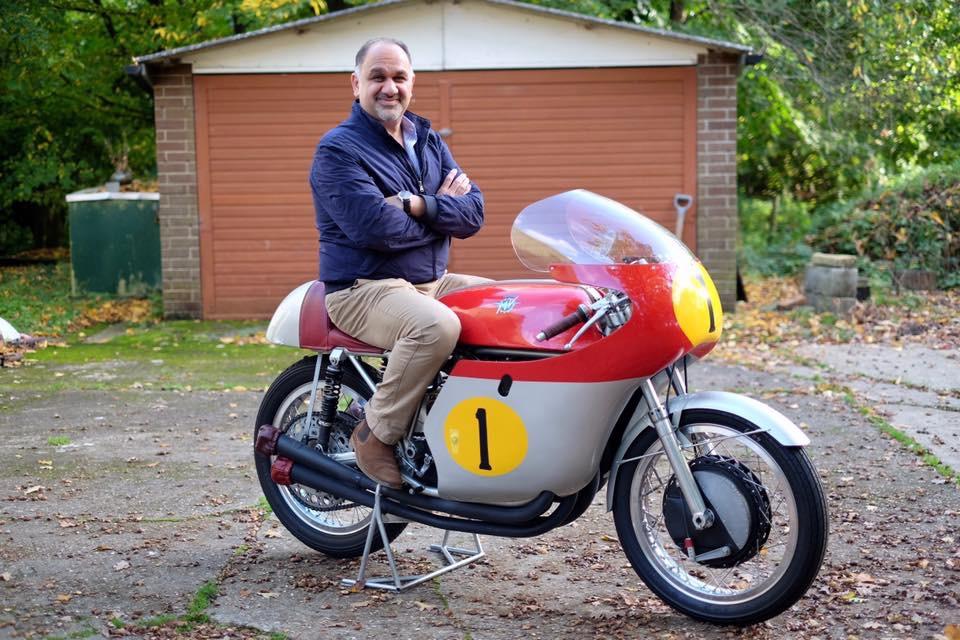 Alas the day ended with Justin Hast and I walking back to the main house speechless. Gobsmacked with what we had seen.
I became a friend of Johns in the last 3 years of his life and when he asked me to get involved in a watch project it was a massive honour. I am pleased to be able to offer something that he designed and the profits of which are going to the wonderful Henry Surtees Foundation.
I hope anyone who buys the watch looks at it with as much passion as we both did. To me it's not just a watch but a watch with an emotional story.
Shami Kalra - Founder Omologato®