Ferrari Race to Immortality
Click HERE to see pics we've uploaded.
Omologato launches 'Maranello' at exclusive Ferrari Owners' Club film event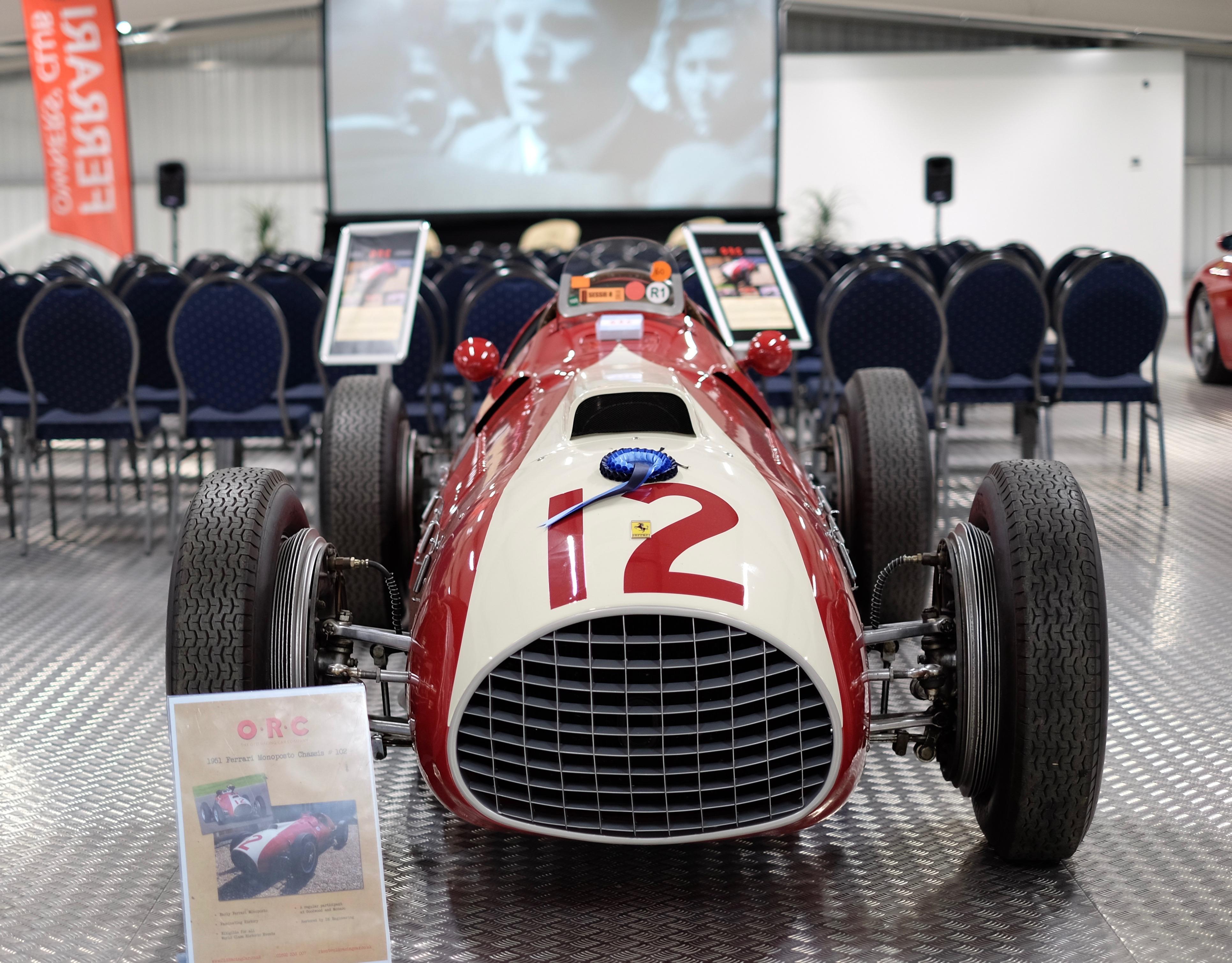 Omologato last weekend launched its new flagship 'Maranello' watch in front of a discerning gathering of Ferrari Owners' Club members.
The special timepiece, celebrating Ferrari's Formula 1 World Championship double with its 'Sharknose' 156s in 1961, was shown off and offered for sale to the members and their guests who'd gathered for a private showing of the critically acclaimed documentary Ferrari: Race to Immortality.
Organised by the Club's Michael Davies and Shami Kalra, founder of Omologato, it was hosted by Britain's most prolific classic car collector, Rodger Duddings, at his unique Studio 434 venue in Potters Bar, Hertfordshire, the event attracted more than 120 petrolheads.
Before the film was aired on a big screen, Duddings invited the visitors to peruse his extraordinary collection, numbering more than 300 cars and housed over three floors of the purpose-built studio that also offers storage facilities and event hosting.
Duddings' collection was complemented by members' Ferraris, all of which were brought up to the fourth floor and displayed around the room. Leading Ferrari specialist H.R.Owen added a bit of Prancing Horse magic by bringing the first example of the new 812 Superfast, normally on show in its Kensington showroom.
Coffee was supplied on arrival by Illy, and stunning canapés and prosecco, provided by Fino's of Mayfair, were served ahead of the special screening.
Following the showing of Ferrari: Race to Immortality, which culminated in a spontaneous round of applause from the audience, motoring journalist and broadcaster Henry Hope-Frost welcomed the film's director Daryl Goodrich and producer Julia Taylor-Stanley to the stage. They gave a fascinating insight into the research, meticulous planning and execution that had gone into retelling the story of Enzo Ferrari and his beloved but ill-fated quintet of drivers from the late-1950s, as well as answer questions from the floor.
Shami Kalra, founder and owner of Omologato, was delighted by the reaction to the Maranello.
"The launch of the Maranello went really well," he said, "and it was so good to see so many of the familiar faces who attend the Omologato events."