Can-Am
Take a selection of the world's fastest and most versatile drivers, equip them with massive, purpose-built, V8-powered sports-racers, unleash them around North America's finest road courses and see what transpires.
That's exactly what happened in the almost-mythical and much-lamented Canadian-American Challenge Cup in the second half of the 1960s and first half of the '70s.
Running to motorsport's governing body the FIA's Group 7 regulations, featuring unlimited engine capacity and precious few other technical restrictions, Can-Am encouraged free-thinking from designers and engineers and required supreme bravery from drivers.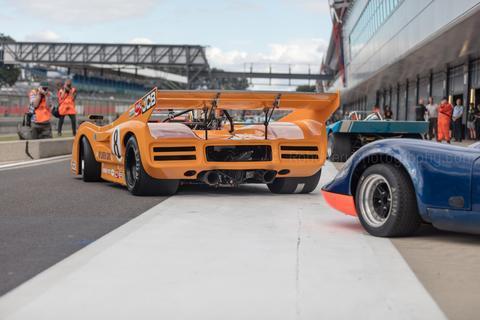 As a result, some outrageous machines appeared from inventive and imaginative brains at Chaparral, Lola, McLaren and Porsche. And with them came such wacky and wonderful science as 8-litre, 1000bhp engines, sophisticated, cockpit-adjustable aerodynamics and space-age materials.
With big-name aces, many of them Grand Prix heroes, on the driving strength – think John Surtees, Dan Gurney, Phil Hill, Denny Hulme, Bruce McLaren, Peter Gethin, Jackie Stewart, Peter Revson, George Follmer, Mark Donohue and Jackie Oliver, all of whom won races – the series was as popular as the cars were powerful.
Having become an arms race in the early 1970s, thanks to powerhouses McLaren and Porsche creating staggeringly sophisticated machines such as the M20 and 917-30 respectively, the unsustainable formula was killed off at the end of 1974, the global oil crisis of the time not exactly helping.
Can-Am was reborn in 1977 using reworked and rebodied Formula 5000 cars from America's defunct single-seater series. It just wasn't the same, despite attracting plenty of top drivers, and fizzled out a decade later.
For purists, Can-Am's true legacy remains the golden era of 1966-'74, when fabulous and frightening rocketships thundered into battle for nine ground-trembling and ear-splitting seasons.