More photographs HERE
SOLD OUT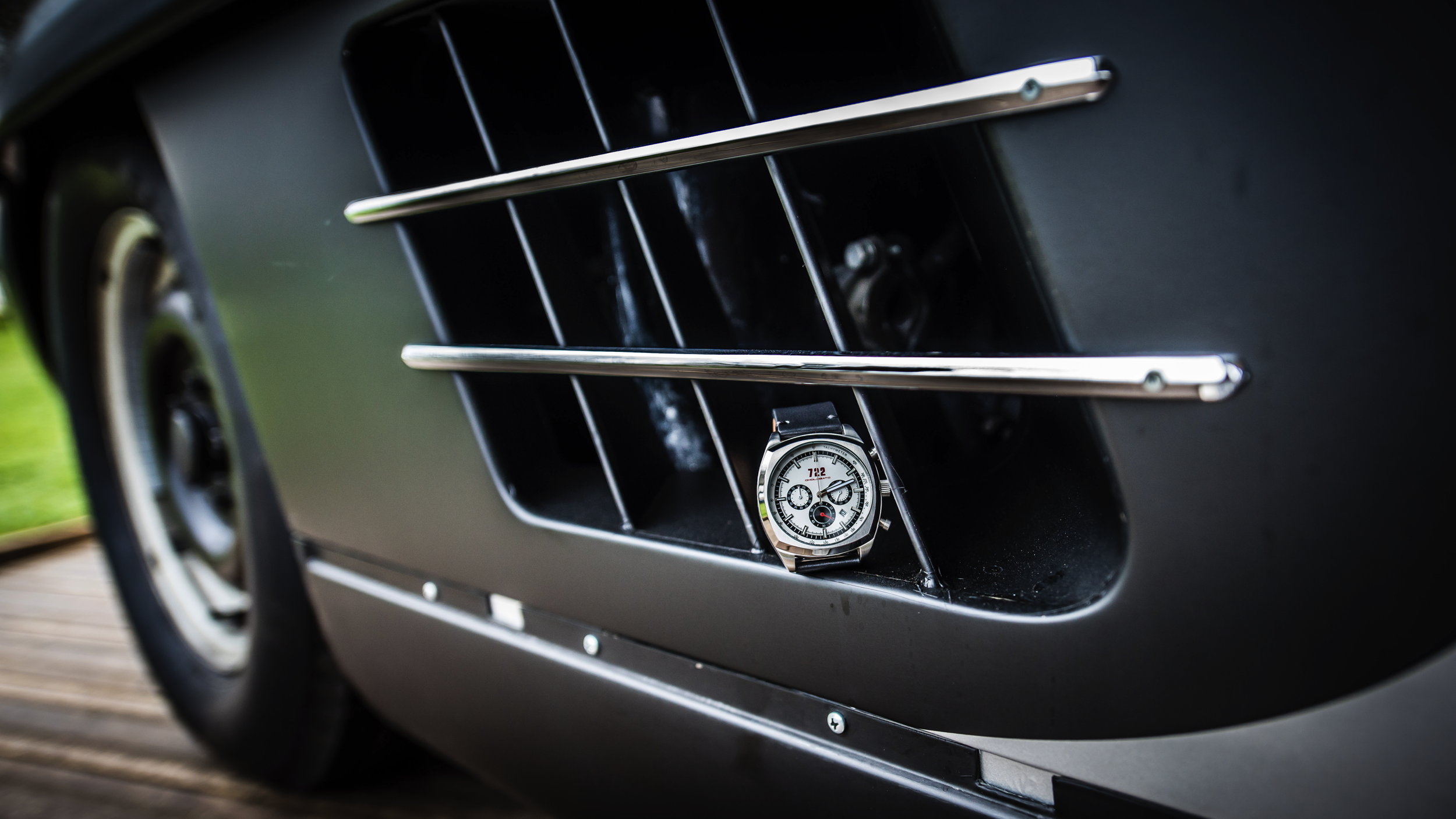 Sir Stirling Moss's performance at the 1955 Mille Miglia had all the makings of a legend: A 25-year-old driver on a meteoric rise to racing success; a gorgeous Mercedes-Benz 300 SLR number 722, now heralded as one of racing's most beautiful forms; and a brutal and dangerous route through the Italian countryside.
The founder Shami Kalra going through the design with Sir Stirling Moss in 2015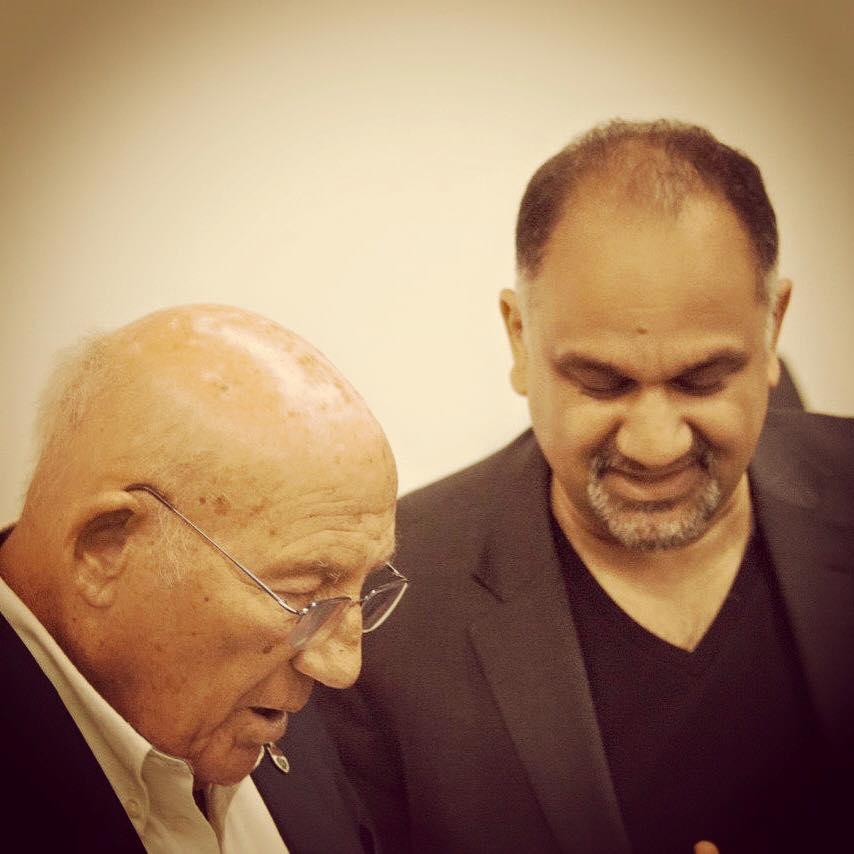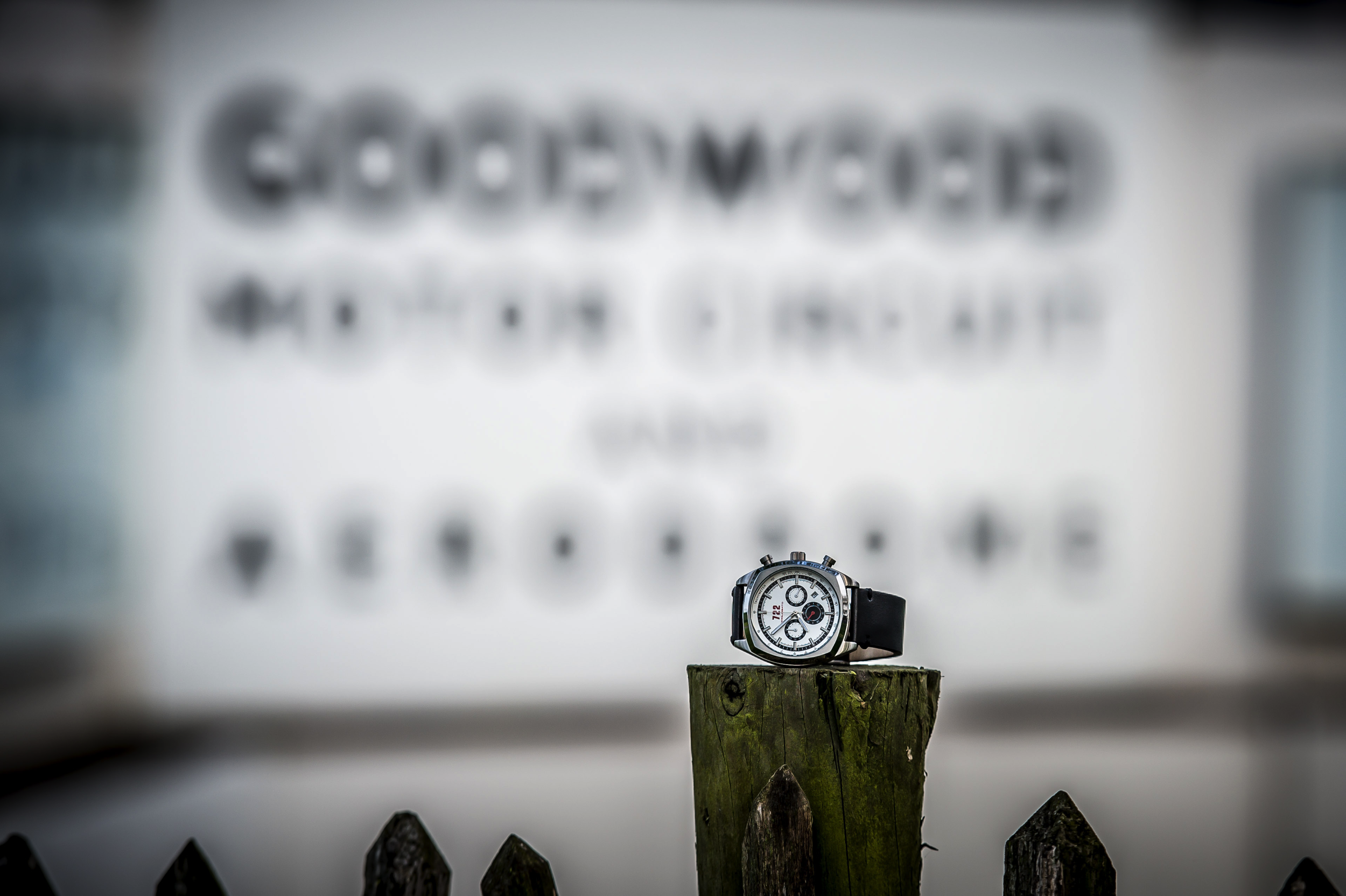 Moss's drive was a barn-burner, storming the 992-mile course in 10 hours, 7 minutes and 48 seconds—an average speed of 98.53 miles per hour—in a car with essentially zero modern safety features and brakes that would be outperformed by your neighbor's commuting machine.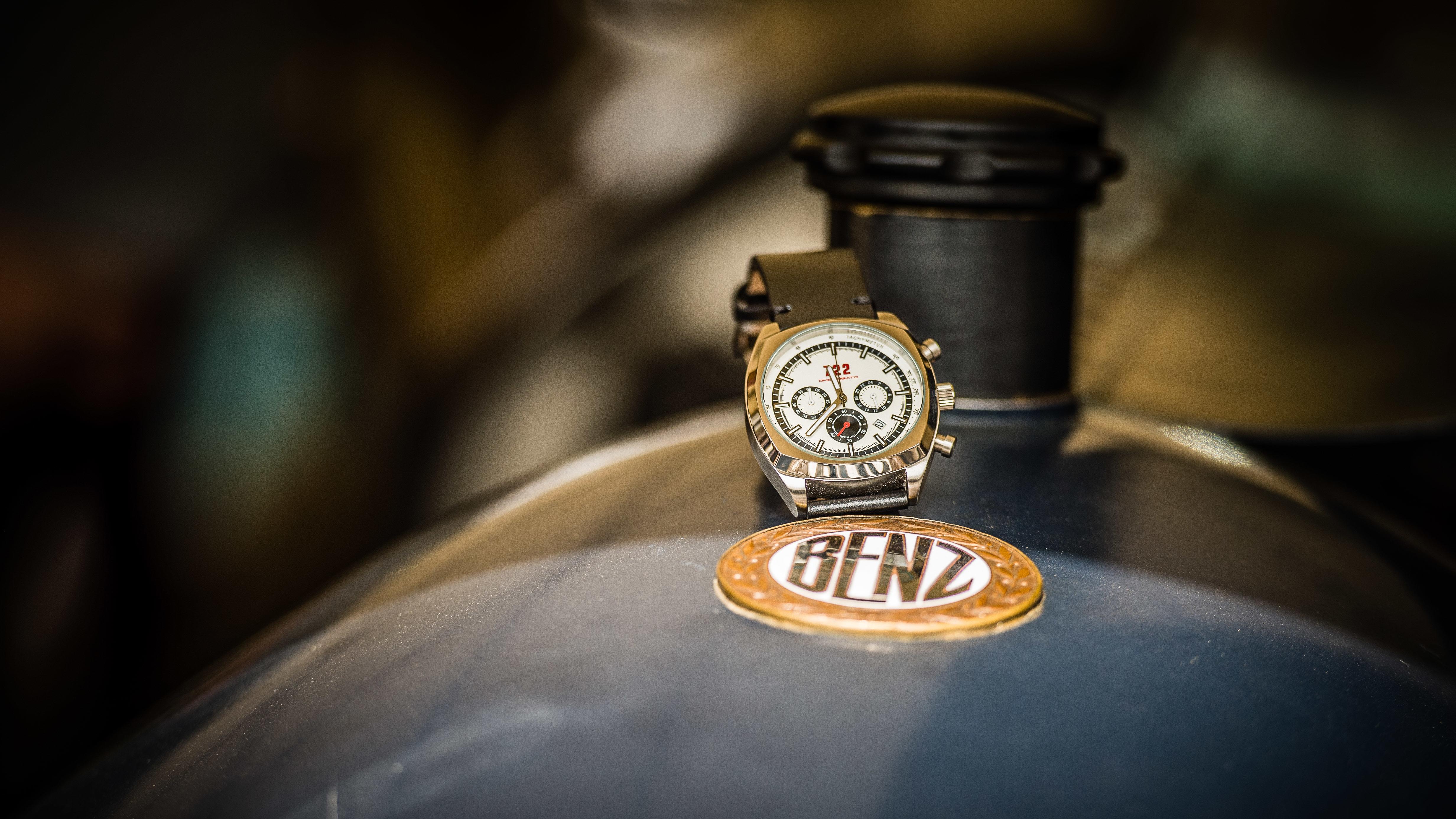 Sir Stirling's performance will never be beaten. The race, run on public roads lined by spectators who often crowded into the racing line, proved too dangerous to carry on. Moss's record was unbeaten in 1956, and a tragic and gruesome accident in 1957 that killed two drivers and nine spectators (five of whom were children) ensured that was the last year of the competition.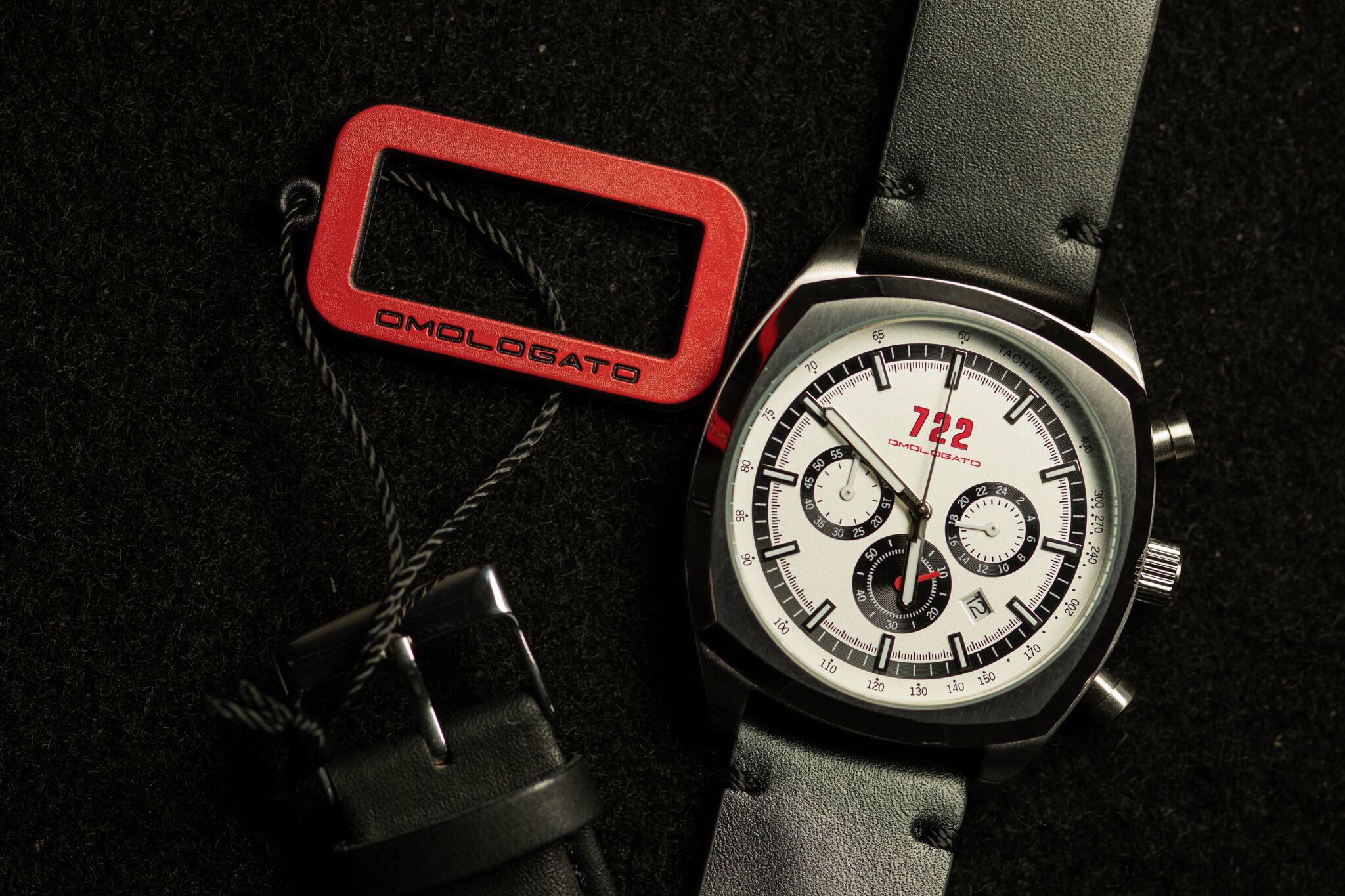 Inspired by the famous 300SLR with the number 722 that won the 1955 Mille Miglia 
has prompted us to make a second generation of this wonderful chronograph. 
This watch comes with the period style strap made of high grade Italian leather. Limited to just 100 individually numbered pieces.
Watch the Valkyr Films movie on The 722 here 
Just 172 individually numbered pieces being made 
Tech Specs : 
Case: 
Diameter: 42mm
Material: Chrome finish stainless steel
Dial Colour: Matt finish dial
Movement: Japanese Quartz
Water Resistance: 10ATM

Strap: Period grain leather
Width: 22mm
Material: Italian grain leather
Colour: Black
The 722® is a registered trademark of Omologato®