As a tribute to our watches we've decided to add the wall clock range. So here's the Le Mans Racing Black.
They're made of high quality plastics and finished off in a good quality stainless steel border. Using very accurate movements this would compliment any motorsport fans collection. Requires an AA battery (supplied)
Ideal for the workshop, office, pit garage, kitchen or in fact anywhere.
Dimensions : diameter 30cm x depth 4cm
Glass face cover
Printed dial detail
Two hands plus second indicator only. Sub dials are there for effect and so not functional.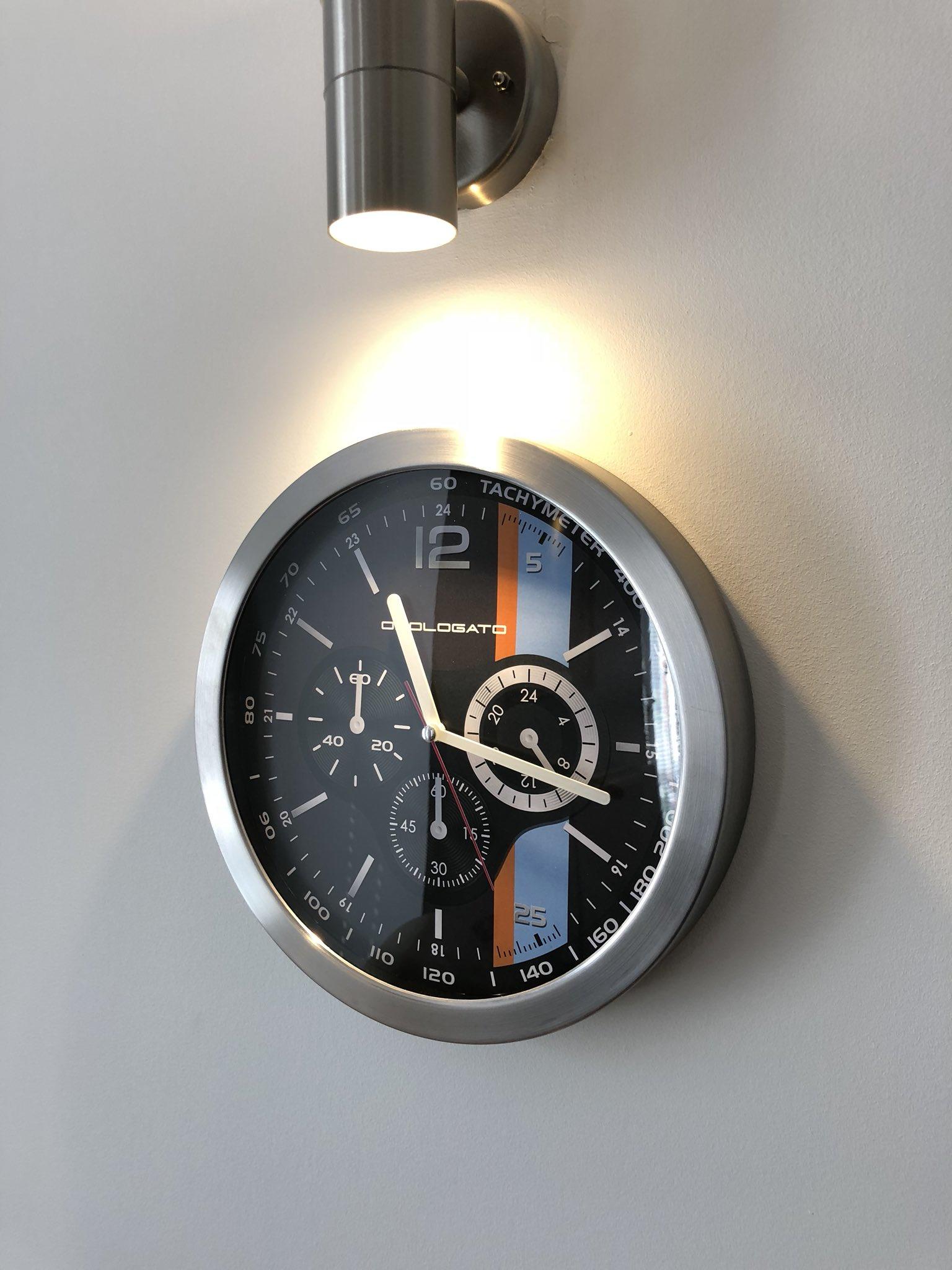 Based on our new Le Mans Racing Black  - arrives in June 2018 Click HERE for details