Omologato become Official Partners of Autodromo Enzo e Dino Ferrari Imola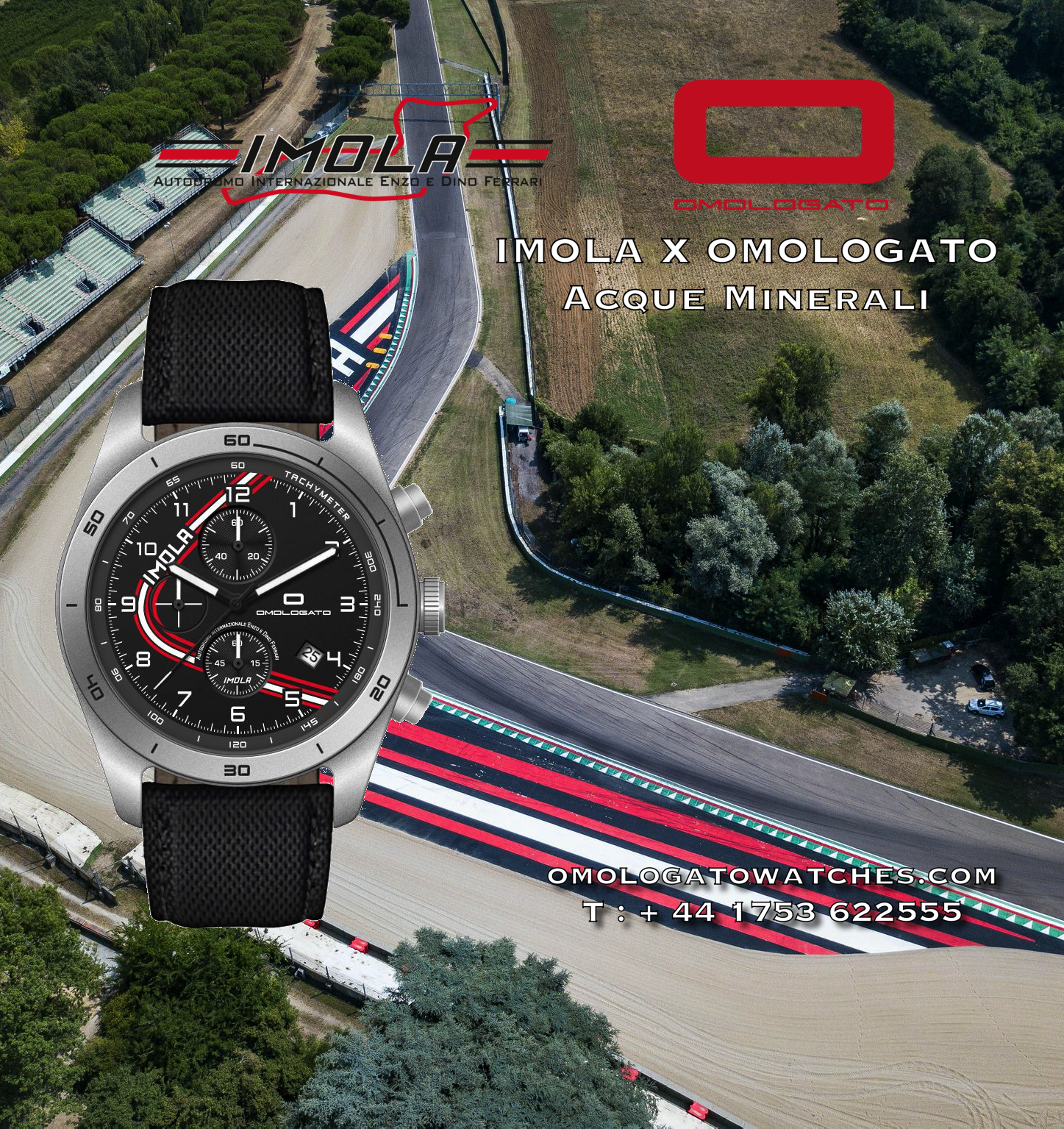 Design Ethos
Arguably one of the World's most passionate and historical race circuits, with legendary stories of both victories and losses. 

If you're a true motorsport fan this track will stir emotion. The Acque Minerali is probably one of the most iconic corners, so to celebrate it with this watch cements my and hopefully your personal connection with racing history - Shami Kalra, Founder.
In a circuit draped in undulations, greenery, and the odd feeling of whipping past residential houses and apartments, Acque Minerali has long stood out as one of motorsport's most challenging corners, on a bike or in a car.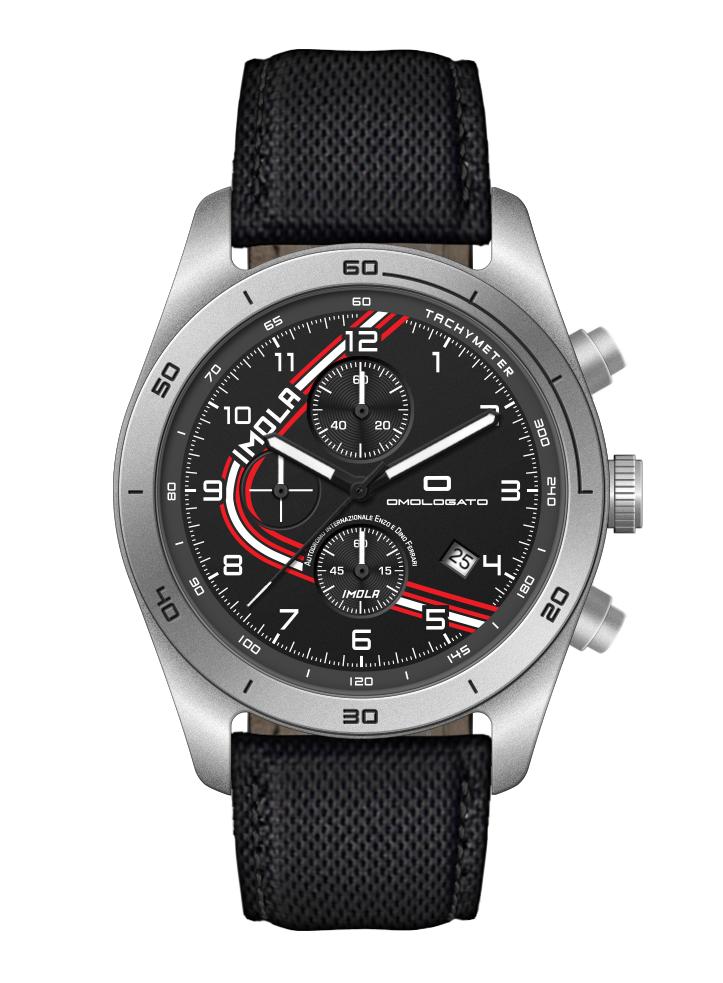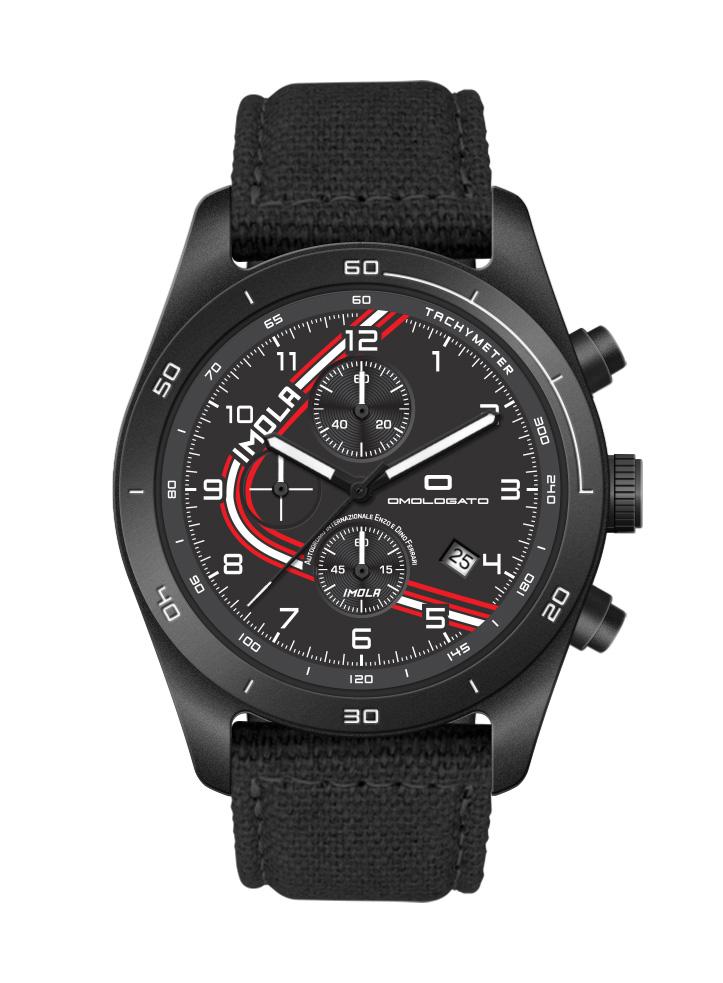 It was one of the corners that started the ferocious feud between Didier Pironi and Gilles Villeneuve and of the Ferrari faithful's redemption, when Patrick Tambay won in 1983 after Pironi, too, had crashed his way out of Formula One.
It saw the emergence of Fernando Alonso as a bona fide superstar in 2005, fending off a rampant Michael Schumacher in a fight he always seemed destined to lose, but didn't.
Named after the underground spring that feeds into the neighbouring Santerno River, Acque Minerali is far trickier than it looks.
Approached in seventh gear in a modern Formula One car, drivers crest the rise from Piratella at 71 metres above sea level and plummet down 21 metres to the first of Acque Minerali's apexes.
It's an awkward corner to nail, with motorbike racers admitting the bike is dangerously on the nose on the way down the hill, then fighting wheelies on the 15-metre vertical climb to Variante Alta, now Gresini Corner, on the way out.
Formula One cars tend to disregard the first apex to focus on the braking area for the second one, approaching in seventh gear and whipping down to fourth before hammering the outside kerb to carry as much speed as possible.
It wasn't always that way.
Enzo Ferrari was asked for his opinion as early as 1948, and after the project was pushed through from 1950 under the guise of "unemployment relief".
He returned to Imola in 1953 to see the laying of the foundation stone for the garage complex, and Acque Minerali was part of that first layout in a circuit initially named Santerno, after the river that dictated part of its shape.
He had sent Formula One drivers Alberto Ascari, Luigi Villoresi and Umberto Magioli, along with a 340 Sport, for the first test of the anti-clockwise circuit a year earlier, where they averaged 149km/h. (Gilera and Moto Guzzi sent bikes, too, and averaged 138km/h.)
Magioli returned in 1954 to win the first sportscar race there for Ferrari but, oddly, the Scuderia skipped the first Formula One-spec test in 1963, leaving Jim Clark's Lotus to top the time sheets.
Formula One officially hit the track in a Dino Ferrari Grand Prix test race in 1979, with Gilles Villeneuve putting on a show, though Niki Lauda won.
The drivers urged changes, which lead to the chicane into the Acque Minerali, insisting a 1953 layout no longer worked with ground-effect cars. 
With Monza under repair in 1980, the Italian Grand Prix landed at Imola for the only time in its history and France's Rene Arnoux won from incoming World Champion Alan Jones.
It became the San Marino Grand Prix in 1981, leveraging the presence of the little mountaintop republic 100km to the south-east in a two-GP ruse the Italians stuck to for 26 years.
Damon Hill set the fastest lap of the 4.9km circuit in 1994 at 1:24.335, though a special mention has to go to Alessandro Nannini, who monstered his Lancia LC2/83 Group C sportscar around in 1:37.55 – just four seconds off the pace of Sebastian Bourdais's Peugeot 908 LMP1 in 2011.
Naturally, Michael Schumacher, who won seven grands Prix at Imola, mastered Acque Minerali in his 2004 Ferrari to give the 4.96km version of the track its lap record of 1:20.411.
Lewis Hamilton holds the current lap record, with his 1:15.484 set in 2020 in the Mercedes, though the superbike record sits at 1:47.7 for Chaz Davies.
It has long been a circuit to favour the true wizards of racing, with Senna winning three times, and Mansell, Prost, Piquet and Damon Hill all winning twice each.
The modern multifunctional structure of Enze e Dino Ferrari circuit of Imola is located in the heart of the so called Motor Valley of Emilia Romagna.
Motor Valley is where some of the World's leading automotive and motorcycle brands originated and to this day continue to manufacture. An area that features 4 International Race Tracks, 6 specialised training centres, 13 exciting museums, 18 impressive historic car collections, 10 leading operators and a massive 188 sports teams!
Easily accessible by all means of transport from all over Italy and indeed the World. Imola offers a unique close experience with the history of motorsport.
Omologato are proud to partner with one of the World's greatest tracks - Autodromo Enzo e Dino Ferrari Imola.
TECH SPECS : 
Case: 
Diameter: 42mm
Material: Chrome finish stainless steel
Dial Colour: Sunray gloss finish dial
Movement: Japanese 0S10 Miyota Quartz
Water Resistance: 10ATM
Glass : Flat sapphire finish 
Strap: Black padded Cordura nylon strap with Omologato O on clasp
Width: 22mm
Colour: Black
Caseback : Laser etched with Premiére Edition of 1 to 100
Needles : The hour and minute needles are luminous