SOLD OUT
Design Ethos
In 1985, the Williams team had a slight problem. Drivers Keke Rosberg and Nigel Mansell had helmet designs which were hard to differentiate from the front, and from a distance it was hard to read what the number on the car was. Team members and spectators were struggling to tell whether the car hurtling towards them was Rosberg or Mansell, so to differentiate the pair, Williams decided upon a simple solution - they'd paint Mansell's number in a different colour. 
'Red 5' was born - and whether Mansell was carrying the number in Formula 1 or IndyCar, it became a symbol of passion, aggression, and Mansell's trademark never-give-up attitude.
Mansell had a tough start to his motorsport career, overcoming considerable injuries and a lack of money to eventually convince Lotus boss Colin Chapman to give him a chance in F1 in 1980.
By 1985, Mansell had demonstrated enough of his talents to attract the attention of Williams. That year, he won his first race on home soil at Brands Hatch and then immediately followed it up with another in South Africa. In 1986, a spectacular puncture while leading the final race in Australia cost him the championship, while a huge accident at Suzuka the ended his chances the following year during a bitter rivalry with teammate Nelson Piquet.
By this point, Mansell had already established himself as one of the most exciting drivers on the grid. His attacking, hard-charging style endeared him to fans the world over - not least at home in the UK, where the successes of 'Our Nige' triggered an era of Mansellmania. This was particularly evident anytime he raced at Silverstone or Brands Hatch, where his multiple victories often resulted in the fans breaking ranks and invading the circuit on the cooldown lap.
Due to massive amount of people asking us to make this watch, we're making just 200 of them.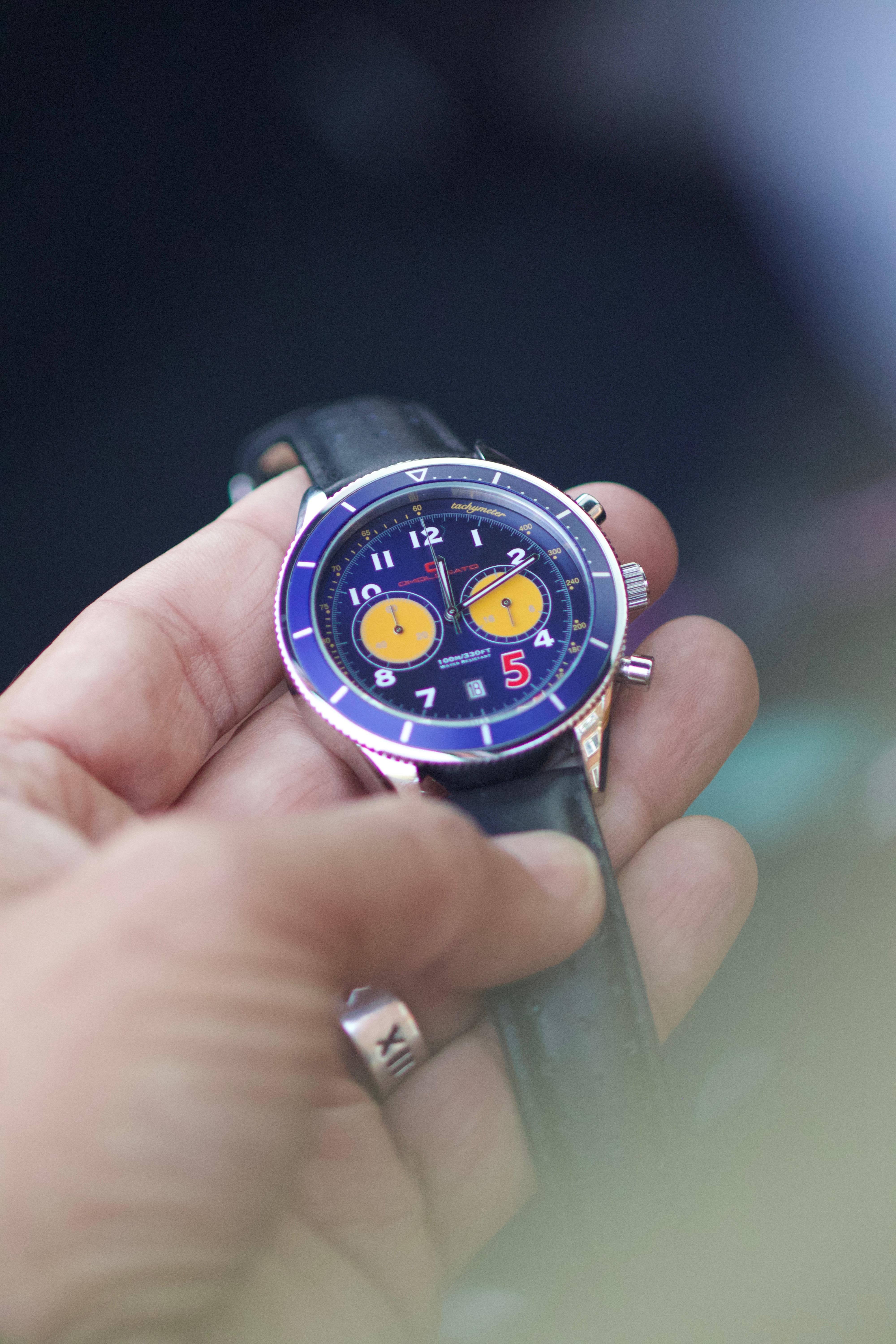 Due to massive amount of people asking us to make this watch, we're making just 200 of them.
Tech Specs : 
Case: 
Diameter: 42mm
Material: 316L Stainless steel
Dial Colour: Racing Blue Sunray Dial
Movement: Japanese Miyota Chronograph Quartz
Water Resistance: 10ATM/330ft
Sapphire Glass
Notes : the outer bezel clicks whilst being turned

Strap: 
Width: 20mm
Material: Italian grain leather
Colour: Black  
This watch is in no way affiliated to any team or driver but is a design study.