As you know Omologato are proud partners of Autodromo Enzo e Dino Ferrari Imola and as part of our multi year relationship we have secured a visit to the legendary race track for our customers!

That's right, on October 10th 2022, we've got the keys to Imola. So grab a car and join us at the track for an exclusive behind the scenes visit, the World famous podium and driving YOUR car around Acque Minerale
Interested? Read on...
Join us at Autodromo Enzo e Dino Ferrari Imola on October 10th for an experience of a lifetime!
9.30am arrive for a coffee and then a guided tour of the historic racetrack including the officials offices and the legendary podium
12pm - Lunch is included and will be served where the stewards and drivers would be on a F1 weekend
12.45 - 13.45 - A chance to take your car on the historic race track and take photos at Acque Minerali and Tamburello 
2.30pm - Tour on foot
16:00 Day ends but you're welcome to stay in the Park
If you own an Omologato IMOLA watch, then you're entitled to 20% off this visit- simply email us on this link - IMOLA PARTNER CODE and we'll send you a Partner Code.
**all times are approximate and may be change marginally on the day**
If you'd like a momento of a lifetime like a photo of your car on the track, our photographer Ian Skelton will be on hand to take professional photographs on the day. These can be purchased directly from him.
CONTACT HIM DIRECT HERE 
Note :
We've subsided the cost of the day as renting the track goes in to the £1000's
Prices are PER car and include a maximum of 2 people.
The track drive is non competitive and behind an officials car.
We don't require insurance but please check with your car insurance to make sure you are covered. 
We take no liability or responsibility for any damaged caused on this visit. A waiver will need to be signed at the track directly with IMOLA
Finally, we have respectfully been invited as guests to IMOLA, any unsociable behaviour or rules of the track being broken will result in you being removed from the event. Please don't be that person.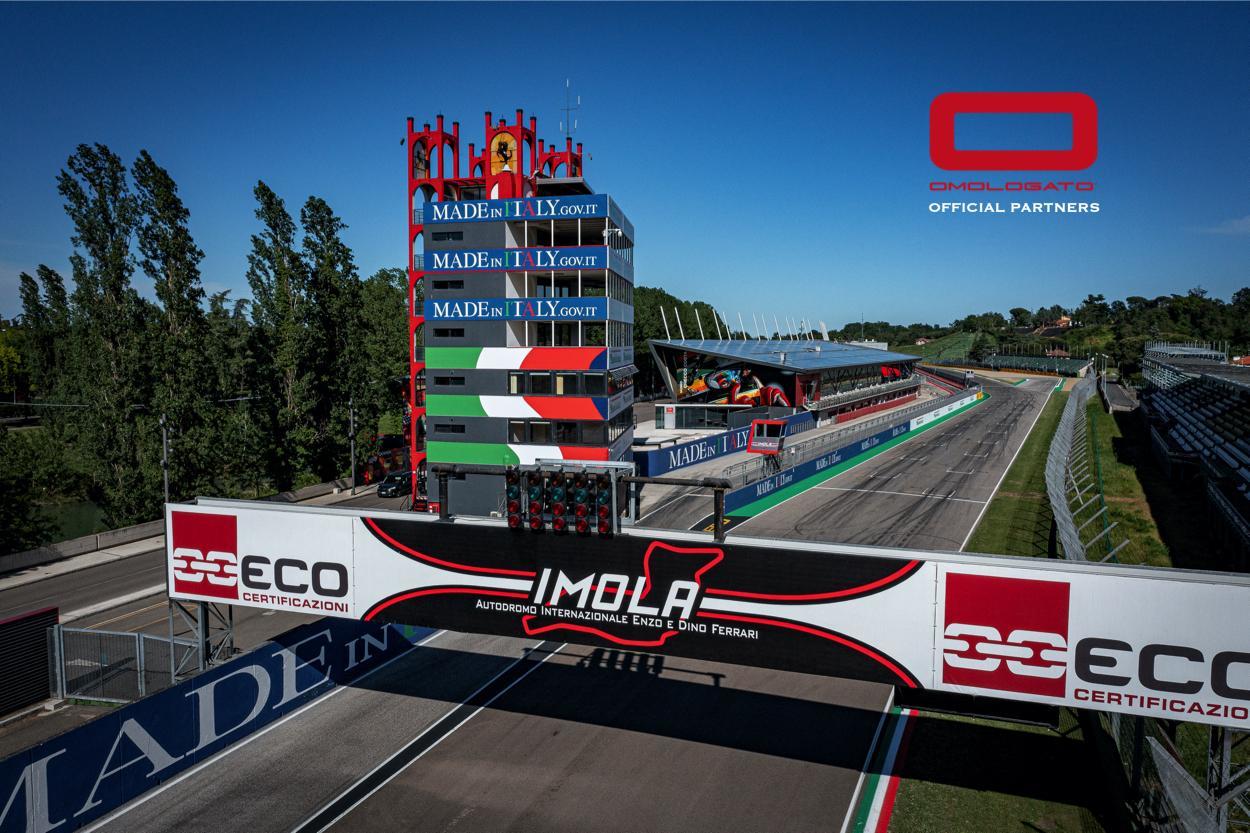 SMALL PRINT 
You can cancel anytime up to 28 days before the event for a full refund. After that date we can't offer any refunds as we will have paid Imola.
If any changes do happen we will notify you via our newsletter or on this page. Please make sure you check back or read our newsletter BEFORE you travel.
As with any event this year, we are working to UK and Italian Government guidelines which currently allows this event to happen. If any Government guidelines change and we are legally forced to cancel then we will issue a refund for the event ticket cost only. 

Please check your own insurance for your travelling costs as we will not be liable for that