In Stock 
Welcome to the new Can-Am®. This model continues our love affair with probably the greatest racing series of all time. 
Design Ethos
As the story written below by our friend Henry says, this is probably the most epic racing series ever. The colours on the dial come from the Mclaren and Lola race cars and the digit fonts from the numbers used on the side of the cars.
The back is engraved with the simple words #FEVER as a tribute to our dear friend Henry who was tragically killed in a motorcycle accident in March 2018. He made this hashtag famous in both his social media posts and even in conversation. 
This one is for you Henry.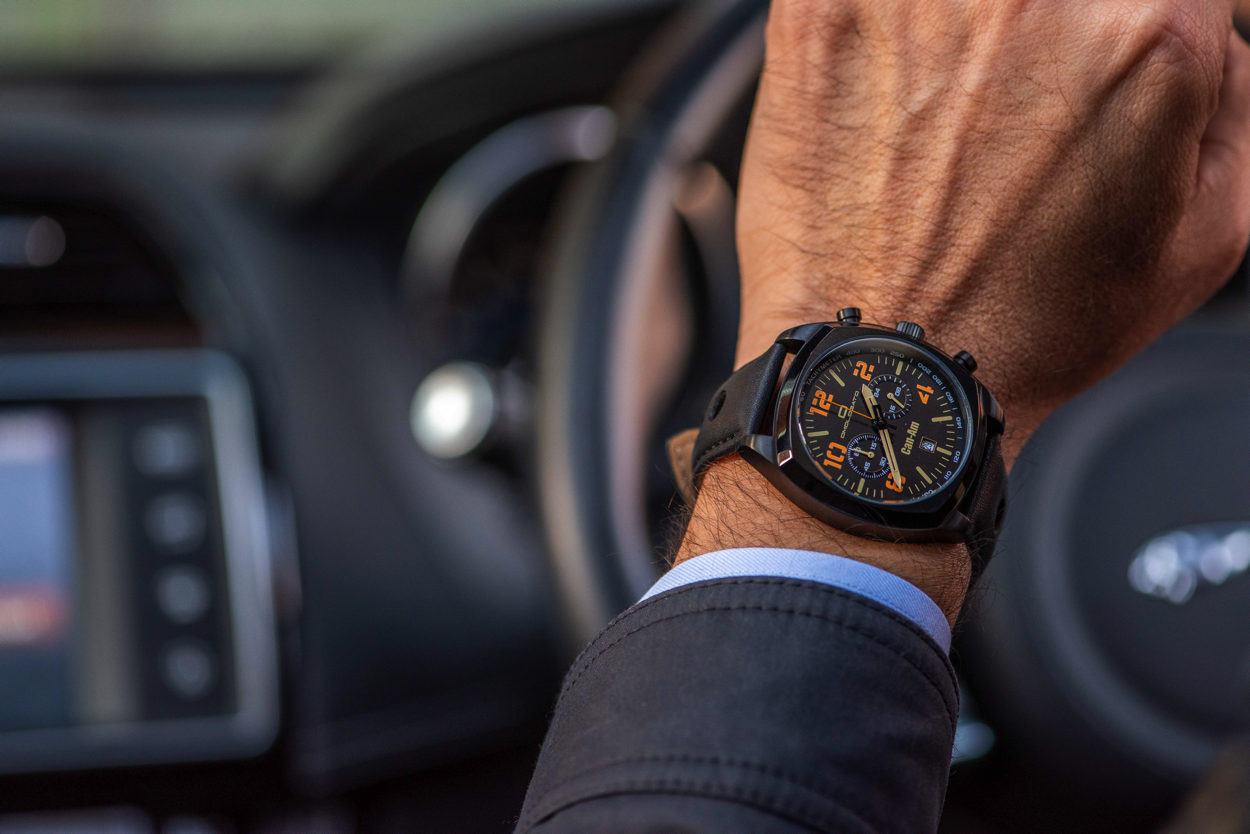 Read what our friend Henry Hope-Frost wrote about it back in 2017
Can-Am®  - Written by Henry Hope-Frost.
 Take a selection of the world's fastest and most versatile drivers, equip them with massive, purpose-built, V8-powered sports-racers, unleash them around North America's finest road courses and see what transpires.
That's exactly what happened in the almost-mythical and much-lamented Canadian-American Challenge Cup in the second half of the 1960s and first half of the '70s.
Running to motorsport's governing body the FIA's Group 7 regulations, featuring unlimited engine capacity and precious few other technical restrictions, Can-Am encouraged free-thinking from designers and engineers and required supreme bravery from drivers.
As a result, some outrageous machines appeared from inventive and imaginative brains at Chaparral, Lola, McLaren and Porsche. And with them came such wacky and wonderful science as 8-litre, 1000bhp engines, sophisticated, cockpit-adjustable aerodynamics and space-age materials.
With big-name aces, many of them Grand Prix heroes, on the driving strength – think John Surtees, Dan Gurney, Phil Hill, Denny Hulme, Bruce McLaren, Peter Gethin, Jackie Stewart, Peter Revson, George Follmer, Mark Donohue and Jackie Oliver, all of whom won races – the series was as popular as the cars were powerful.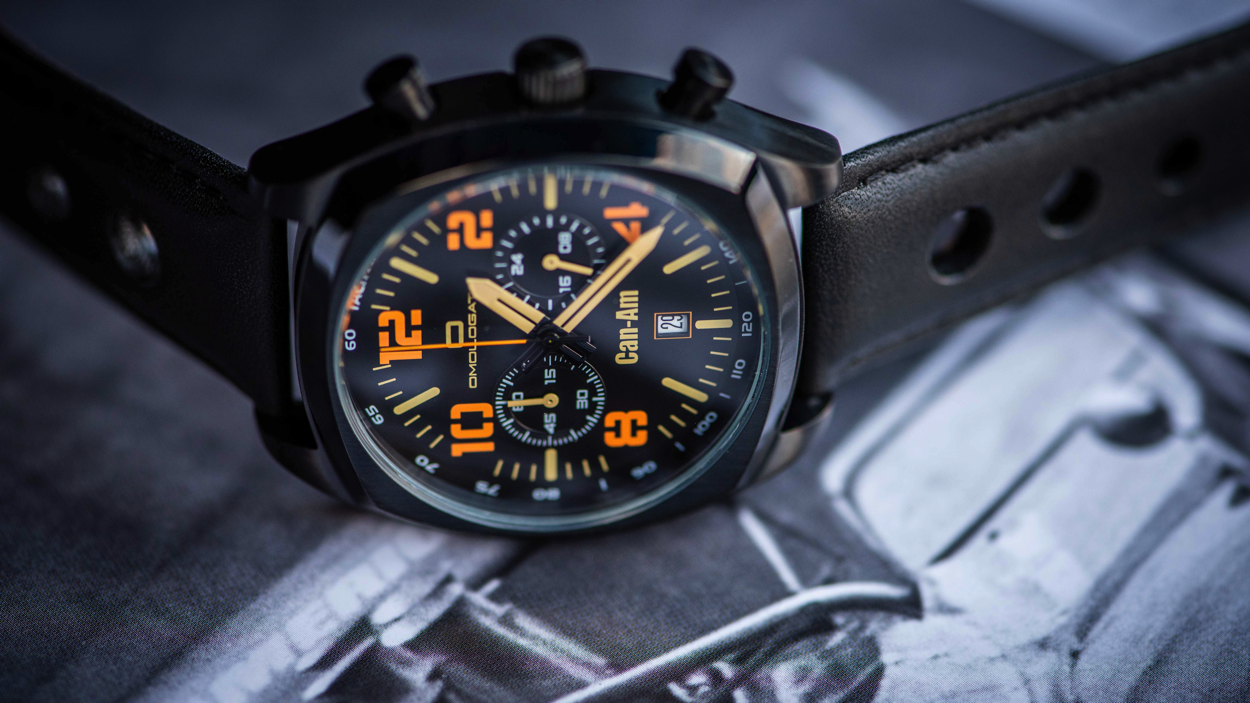 Having become an arms race in the early 1970s, thanks to powerhouses McLaren and Porsche creating staggeringly sophisticated machines such as the M20 and 917-30 respectively, the unsustainable formula was killed off at the end of 1974, the global oil crisis of the time not exactly helping.
Can-Am was reborn in 1977 using reworked and rebodied Formula 5000 cars from America's defunct single-seater series. It just wasn't the same, despite attracting plenty of top drivers, and fizzled out a decade later.
For purists, Can-Am's true legacy remains the golden era of 1966-'74, when fabulous and frightening rocketships thundered into battle for nine ground-trembling and ear-splitting seasons.
Omologato® are proud to announce a new Limited Edition piece dedicated to probably one of the most heroic racing series ever. 
We have captured this epic era of unrestricted and somewhat simplistic racing with a period piece using elements and colours from the famous Can-Am race cars.
Henry loved the Can-Am® and indeed wore the prototype to most events in late 2017 up until his tragic accident on March 8th 2018. As a tribute we have added a small detail to the case backs of this watch.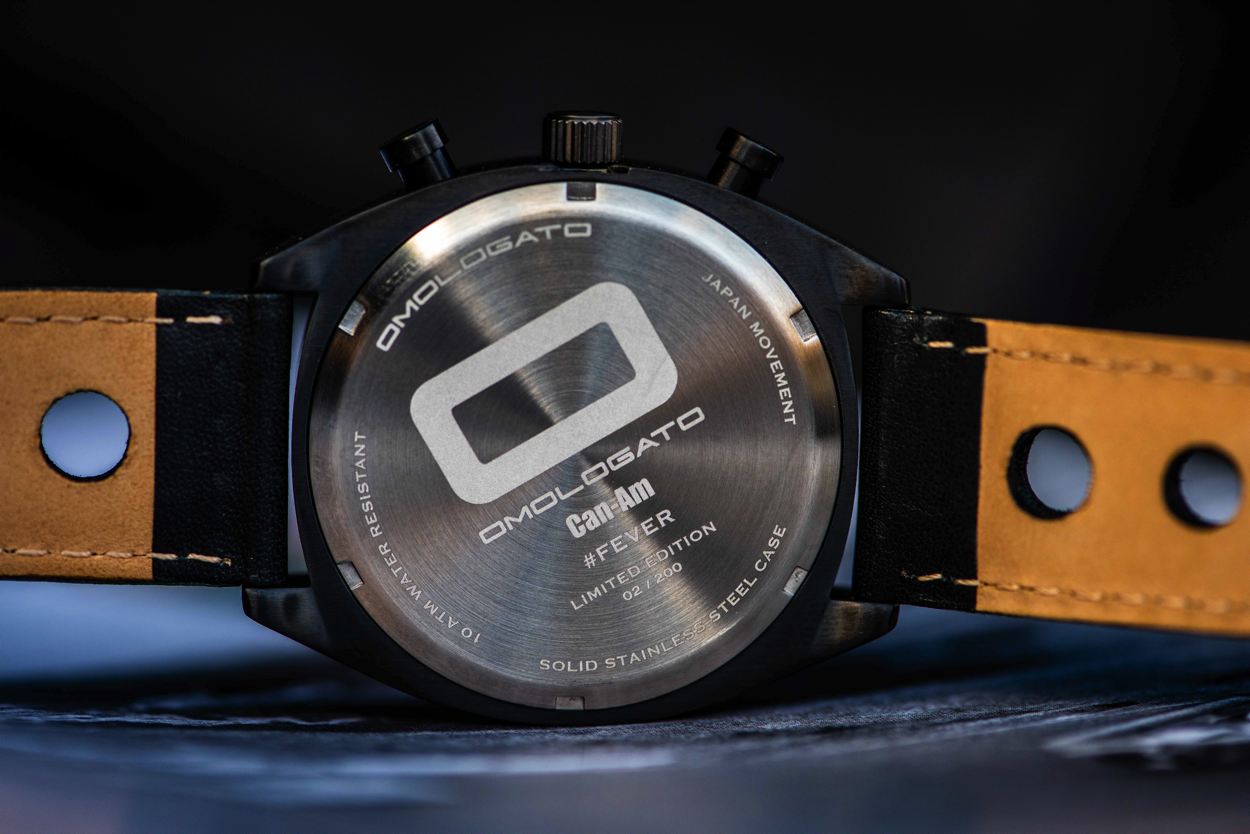 TECH SPECS : 
Case: 
Diameter: 42.0mm width - 11mm height
Material: Stainless steel
Dial Colour: Matt Dial
Movement: Japanese Quartz Chronograph
Water Resistance: 10ATM
Glass : Flat mineral glass 
Strap: 
Width: 22mm
Material: Leather
Colour: Black Rally