In Stock July 15th 2022
This is the fifth generation of our ever popular Indianapolis® watch.
If you order before the end of May you can choose your edition number
Indianapolis has been home to American open wheel racing since the great Oval track opened on 12th August 1909. Originally made of bricks that were nearly all manufactured by Veedersburg's Wabash Clay Co., 3.2 million were used to make what is still the biggest sporting venue in the World.
Today just a yard of bricks remain, 9 rows wide, after the track was covered in Tarmac back in October 1961. Now called The Yard of Bricks were left behind as a monument to the history of the origins of the Raceway.

In 1996 a tradition of Kissing The Bricks was started by NASCAR champion Dale Jarrett after his Brickyard 400 victory, since then every winner at The Oval has fulfilled this now legendary post race ceremony.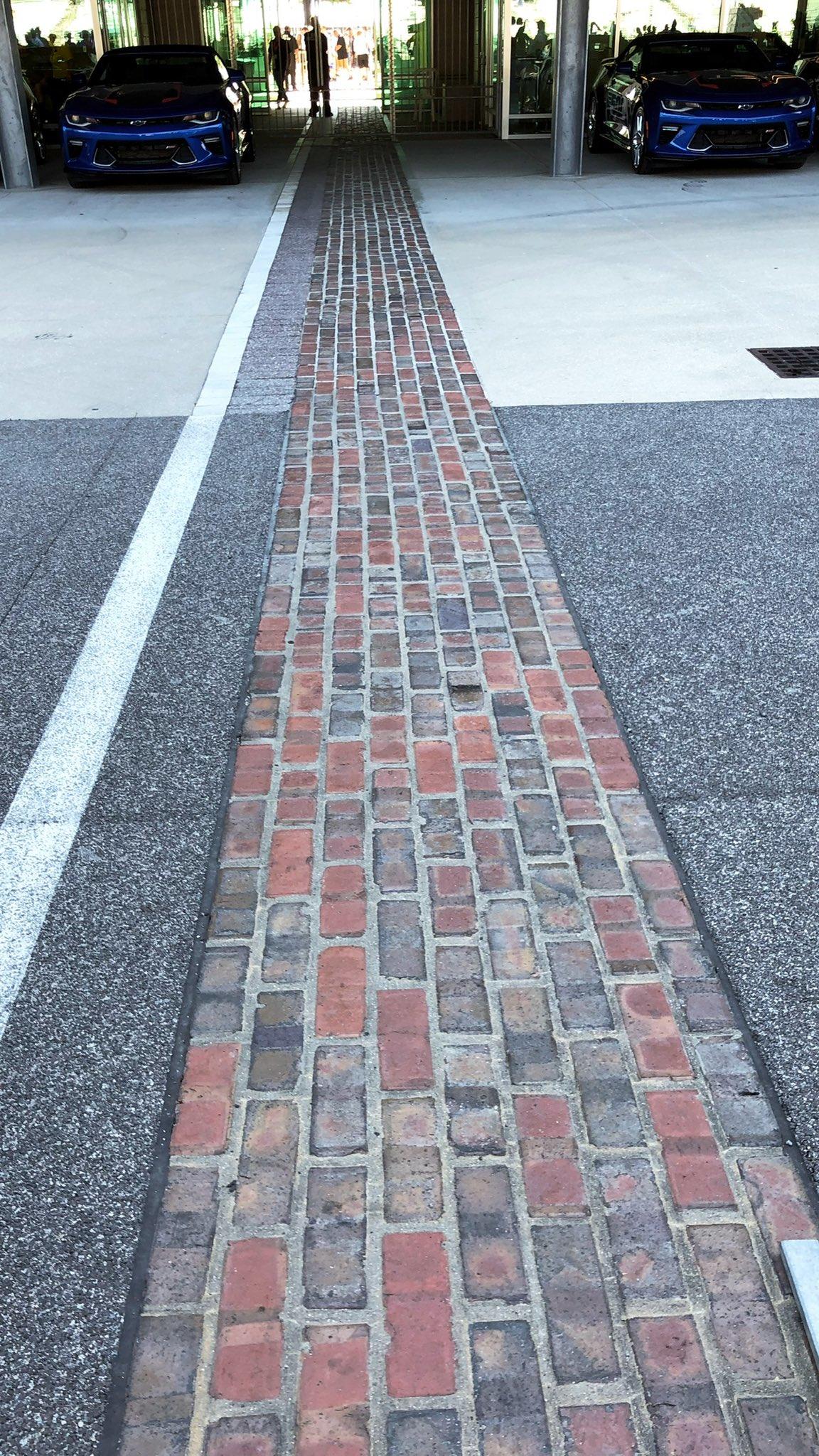 We've always had a keen eye on details from Motorsport History and celebrate as many as we can. These symbolic bricks were added to a watch done by us in 2015 on the first generation of the Indianapolis Chronograph. 
This time we've subtly added it to the dial by way a black gloss contrast to the matt black dial and importantly made sure that they're "9 Rows Wide". Because details matter!
In production now, they arrive with us early July 2022. Reserve one soon and you'll be able to choose your edition number. Available in both Solid Stainless Steel or Italian Leather straps.
Indianapolis® and Brickyard® are registered Trade Marks owned by Omologato for Class 14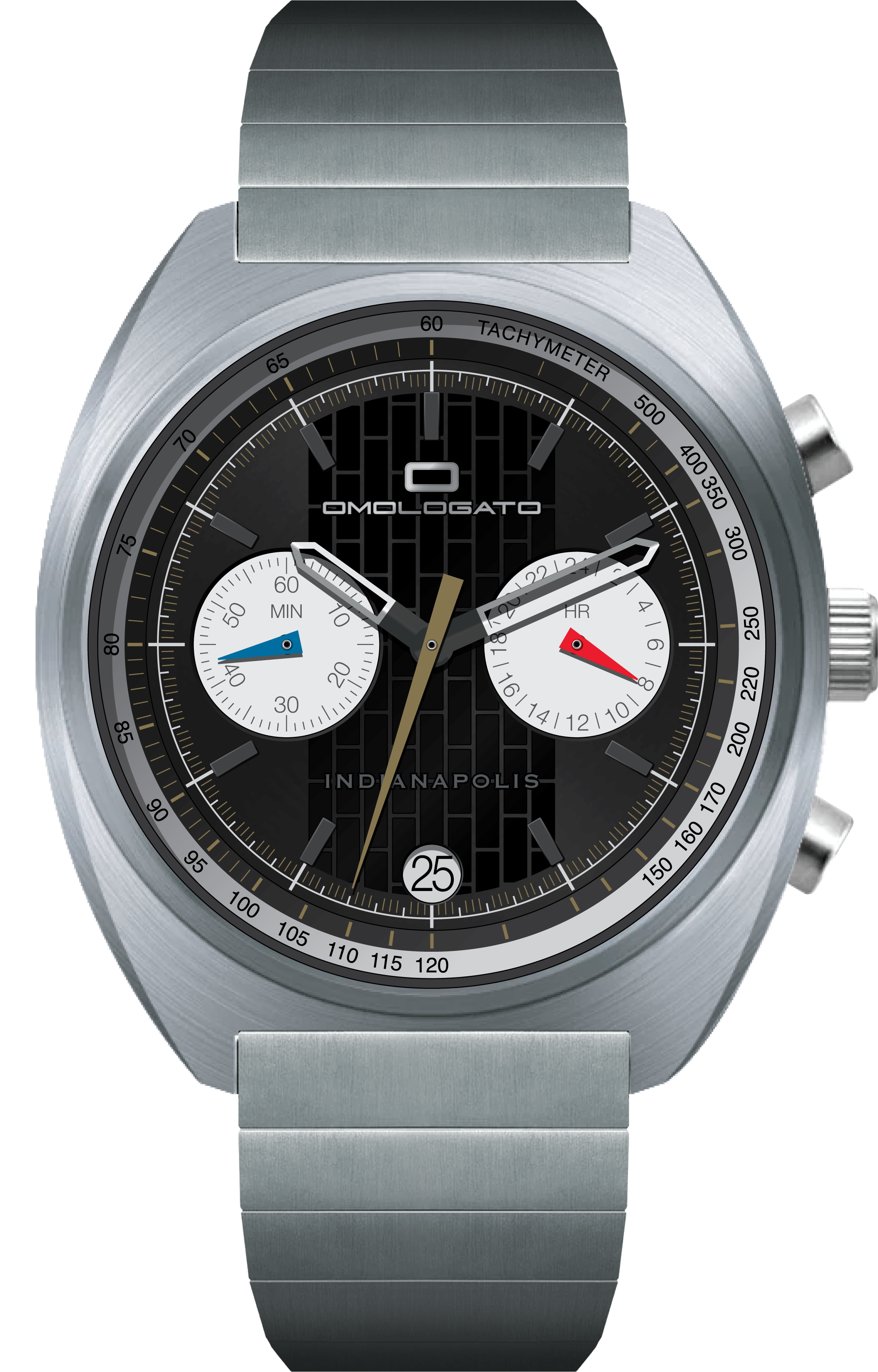 Spec : 
Case: 
Diameter: 42.0mm width - 11mm height
Material: Brushed Stainless steel
Dial Colour: Sunray Olive Dial with contrast indexes
Movement: Seiko Meca- Quartz Chronograph
Water Resistance: 10ATM
Glass : Flat Sapphire glass 
Strap: 
Width: 22mm
Material: Italian leather or Stainless Steel
Colour: Solid Brushed Metal or Italian Rally Strap