Williams Now
by Peter Windsor.
Sad to see the shambles at Williams - and I say that not only as someone who worked for Frank in the good years but also as someone who loves the sport. It's a cliche to say that F1 "needs" Williams - but it's a fact nonetheless. Frank always was the ultimate racer - the kind of person for whom a Sunday lunch with the family was the last resort. Frank raced 24/7, even when he was losing. Holidays were an anathema to him; brief trips back to London, between F2 races in Brazil, with a camshaft and a couple of pistons in the hand luggage? That was his way of life.
We used to joke about Frank wearing out a pair of shoes every three months in his search for sponsors - but the joke was on us when suddenly he produced Saudi Arabian Airlines, TAG, Canon and Exxon-Mobil and many more. His downtime was running - marathons and half-marathons; and, from 1979, he ran with the best.
Now the days are shorter. Frank isn't 100 per cent health-wise but is still doing well given the spinal injuries he suffered on March 8, 1986. His team? It's less able. It's run by non- racers in F1 for the wrong reasons. They pay themselves well and they run a nice motorhome. Trouble is, they couldn't even wring the best from one of the easiest and most talented guys in the paddock - Paddy Lowe.
The waste of it all - of the results, of the money - is in what so easily might have been. Frank was never going to run Williams forever, but the future, for those who knew the team, in theory always seemed assured: Jonny Williams, Frank's eldest son, started his apprenticeship early, working for Dallara at British national meetings before progressing to F3000, where he co-ordinated a Young Driver programme for Williams and dirtied his hands in the support-race paddocks of Europe. Jonny is very quiet, very dignified and very reserved and to my eye he is very much Frank2. He has Frank's photographic memory for racing detail; his entire life is absorbed by the success of any team with which he happens to be associated.
Jonny, quite early in the running, invested substantially in a new GP2 team called iSport. It was his way of showing that he could choose the right guys with which to work; it was his way of proving to his Dad that he could win races in his own right.
And iSport, as we know, turned out to be dazzlingly good. Paul Jackson, Gavin Jones and Richard Selwin won races and championships - and Jonny was with them all the way.
To me - and I think many other racing people - the future for Williams at that stage seemed obvious. When the time was right, Frank would hand over to Jonny - not necessarily as a full-on CEO but as a Chairman who would perfectly play the role of a roving, global ambassador for the F1 team. And Jonny, in turn, would charge the iSport guys with running the F1 team in a lean, mean, efficient and very successful way. That's what Jonny's apprenticeship was all about. That was what should have happened. And that, in my view, is what would have enabled Williams to continue to be a major force. Think of the energy Freddy Vasseur is bringing to Sauber/Alfa and you have a picture of what Williams could have been/would be like if the iSport lads had been allowed to do the same at Williams. Call it racers continuing to race.
So when Paul Jackson tired of GP2 team politics four years ago, and iSport disbanded, it seemed as if the perfect time for a Williams re-shuffle was upon us.
Yet, inexplicably - and powered, it must be said, in part by Adam Parr and Toto Wolff - Jonny was sidelined by the Williams board when succession was mooted. Instead, it was Jonny's younger sister who was empowered to sign the cheques. The potential of Paul Jackson's logic was replaced by an industry man, a CEO or a COO - who cares? - on a fat salary. What could have been the racing pragmatism of Gav and Richard was supplanted by below-par drivers, then paying drivers - and then by the fathers of paying drivers.
Gav and Richard are still running at the front in whatever categories they decide to spend time - Porsches, F2 - and Jacko, I understand, is now a low-handicap golfer; but the Dream Team for Williams has long since disappeared, probably forever.
Jonny today runs the Williams Heritage division in Grove but there's a rift so wide between the siblings that he might as well be on Mars. I don't think he's lost any of his ambition, or his feel for what is right in racing, but the race team today is in a very different place.
There's a scary blame culture at Grove and good people like Paddy Lowe are the victims. It's clear to anyone with a racing brain that Paddy, from the moment he left Mercedes, was keen to be much more than a Technical Director - that he was capable of running a team from the front, and that, in his initial discussions with the Williams board, he assumed he was going to be given that defining role in the company. His Williams roots, for Pete's sake, go back to the late 1980s. Yet it never happened. Paddy was backed into the Job From Hell - into producing and developing an F1 car while living, day to day, in a political and financial jungle. Paddy's not a mobster in the F1 sense of the word; he's a racer with as much to give on the technical side as he does on the commercial and managerial. The easiest thing in the world is to point to the performance of the Williams car over the past two years and to single-out Paddy Lowe for dismissal. But to do do so is naive: it's the people at the top who have let Williams down - and I don't include Sir Frank in that. Poor decisions have been made right across the spectrum. It's time to demist the mirrors in the executive toilets at Grove.
The positives for 2019? George Russell should do well this year, Paddy or no Paddy; he's that good. And of course Paddy's not indispensable as a TD. They'll "replace" him; and the car, with its Merc package, should be half-reasonable most of the time, with emphasis on the should.
What concerns me is the lack of logic to it all. Frank kept life simple: work, race, run; work, race, run. That formula still works today - but you have to be a racer to engender that sort of momentum. Why didn't Williams perpetuate that ethos with Jonny's package? Why didn't they let next-generation GP2 personnel lead the way with Jonny at the apex? It was logical. It was simple. And it was born of good, honest, filfthy road-dust.
Why? Because it wasn't political. Because it didn't immediately spell "money". And because it wasn't necessarily about ego and power.
Because it was just about racing, pure and simple.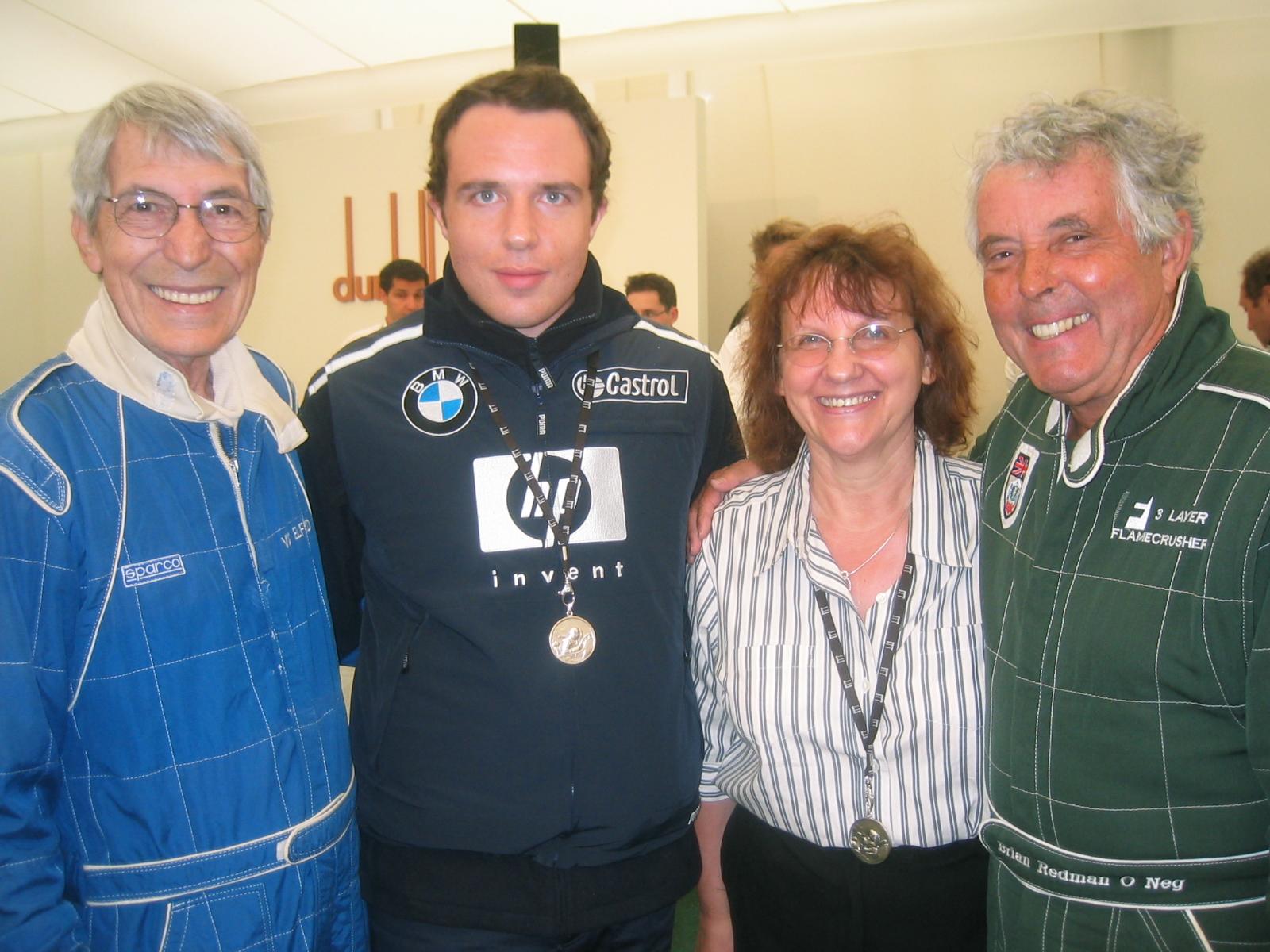 Jonny Williams (second from left) with two of the greatest racing drivers of all time - Vic Elford (left) and Brian Redman (right)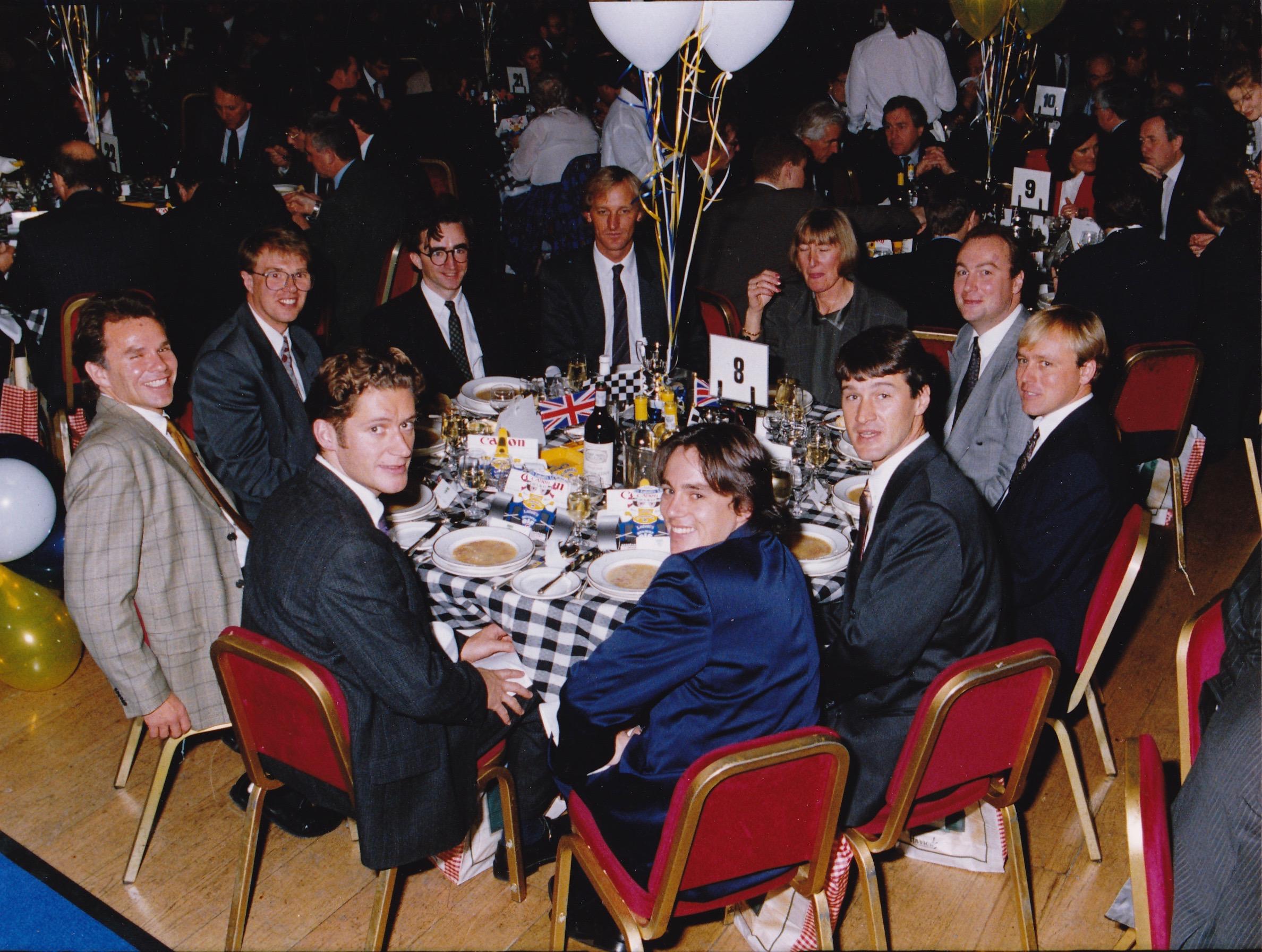 Paddy Lowe (top, at approx "11 o'clock") in winning days at Williams, celebrating the success of the 1992 season with the FW14B. Others at the table (clockwise): Dickie Stanford, Donna Robertson, Chris Saunders, David Brown, Gary Woodward, Robbie Tyres, Carl Gaydon, columnist Peter Windsor and Stuart Prattley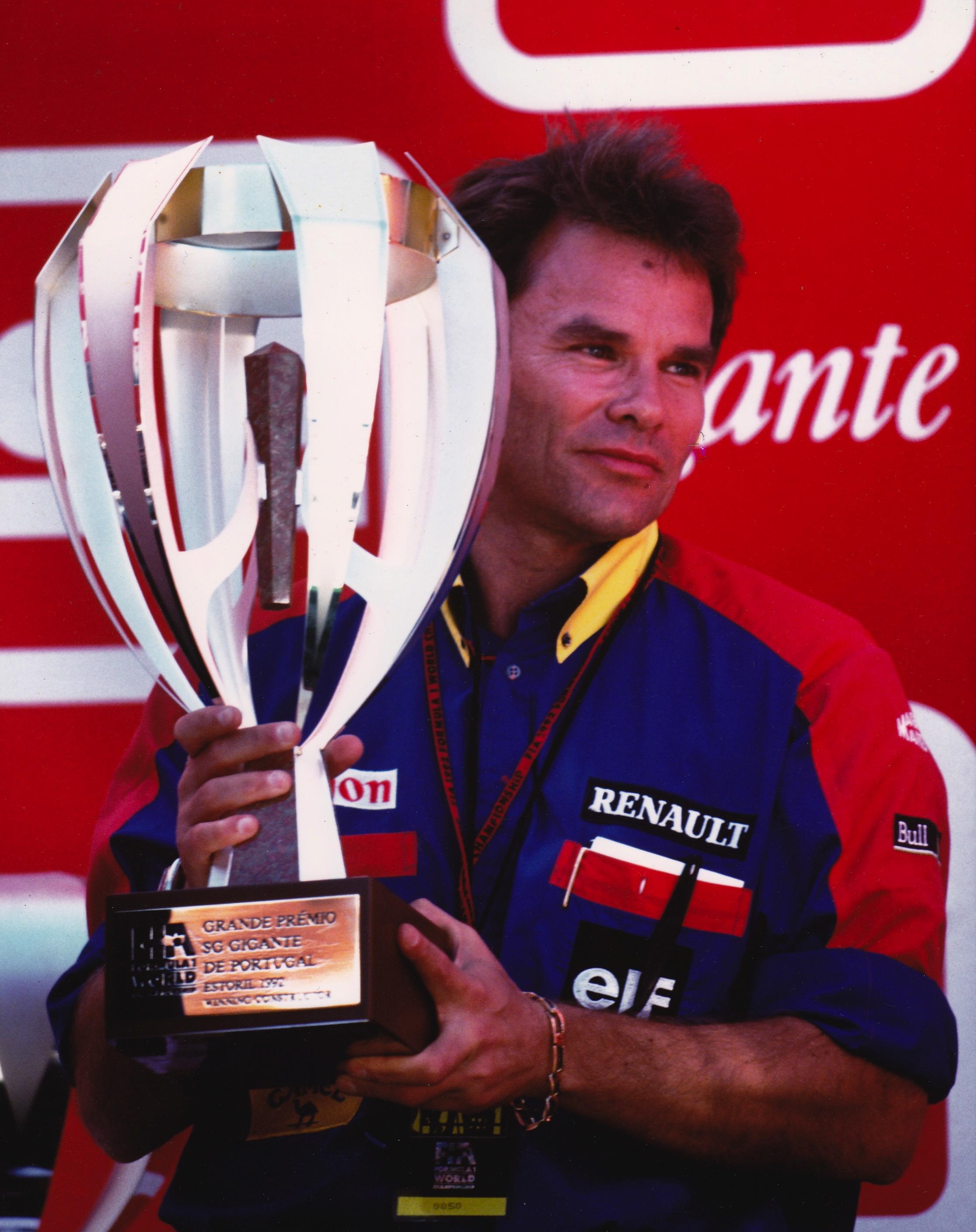 Omologato columnist Peter was Team Manager at Williams during their golden championship days with Nigel Mansell
This article is copyright of Omologato and may not be reproduced without permission.