In Stock
Design Ethos
#Tifosi was designed to allow everyone to have a motorsport related watch. The Omologato O logo can now be found all over the World in our quest to become the go-to motorsport watch brand, so we incorporated this in to a bespoke seconds hand. Buying the #Tifosi not only means you love Motorsport but that you live for it.
Simple. Elegant. Robust. Motorsport.
Still handmade to our exacting standards, the new 2021 #Tifosi Range brings you motorsport without the price tag.
The Brackley by Michael Taylor
At the historical core of the Formula One story is the romance of names like Maranello and Monza. 
You shouldn't scold yourself if you've never heard of England's Brackley, because its life as a centre of Formula One dominance began in a more clinical, technical era.
Brackley was almost synonymous with English history but it lost out on its planned role as site of the Magna Carta's signing, though Richard the Lionheart made it one of England's official homes of Jousting.
More recently, it has jousted with the world's best Formula One teams and, more often than seems plausible, won.
Four different Formula One teams have called the same Brackley facilities home. It began when British American Racing's bought out Tyrrell to make its debut in 1999, complete with a money-no-object factory. 
The teams from Brackley – BAR, Honda, Brawn and Mercedes-AMG – have won 28 percent of the races they've started in the last 20 years and they've finished on the podium an astonishing 62 percent of the time.
They've racked up 111 Grand Prix wins, 245 podiums, seven driver's championships and seven constructor's titles. 
Effectively, every third time a Brackley team has started a Grand Prix season, it has won both championships. 
Compare that with the romanticized Ferrari, which has started 990 grands Prix and won 237 of them, for a win rate a percentage point lower than Brackley's quartet.
The championship strike rates are much lower than the Brackley boys, too, with the Scuderia winning 23 percent of the Championship's constructor's titles and 21 percent of the driver's titles.
The combined Brackley results are even more astonishing when you realize that BAR and Honda ate through 171 starts between them, for just one win and 19 podiums.
The last two teams have shown the world that Brackley's brains know how to win, claiming both championships in seven of the last 11 years.
Brawn became the sport's one-hit wonders, arriving from the wreckage of Honda and disappearing again all in 2009, claiming eight wins from 17 starts along the way.
It won six of its first seven races and grabbed both championships and it's the only team in history with a 100 percent championship hit rate.
It was bought out by Mercedes-AMG, and though they were slow to get going (with just four wins over the first four years), they have taken 102 wins from 210 starts, and have gone six for six in both championships since 2014.
They have bee so dominant that they took 19 wins from 21 grands Prix in 2016 yet even that doesn't paint a clear picture. 
Try it this way: they took 11 1-2 finishes in 2014, then bettered it with 12 a season later.
Since 2014 it has never taken less than 73 percent of the possible points on offer for a two-car team, and peaked at 86 percent in 2015.
And if the Brackley teams had Italian horses on their nosecones, people would line up around the corner to visit their museums. 
But they don't.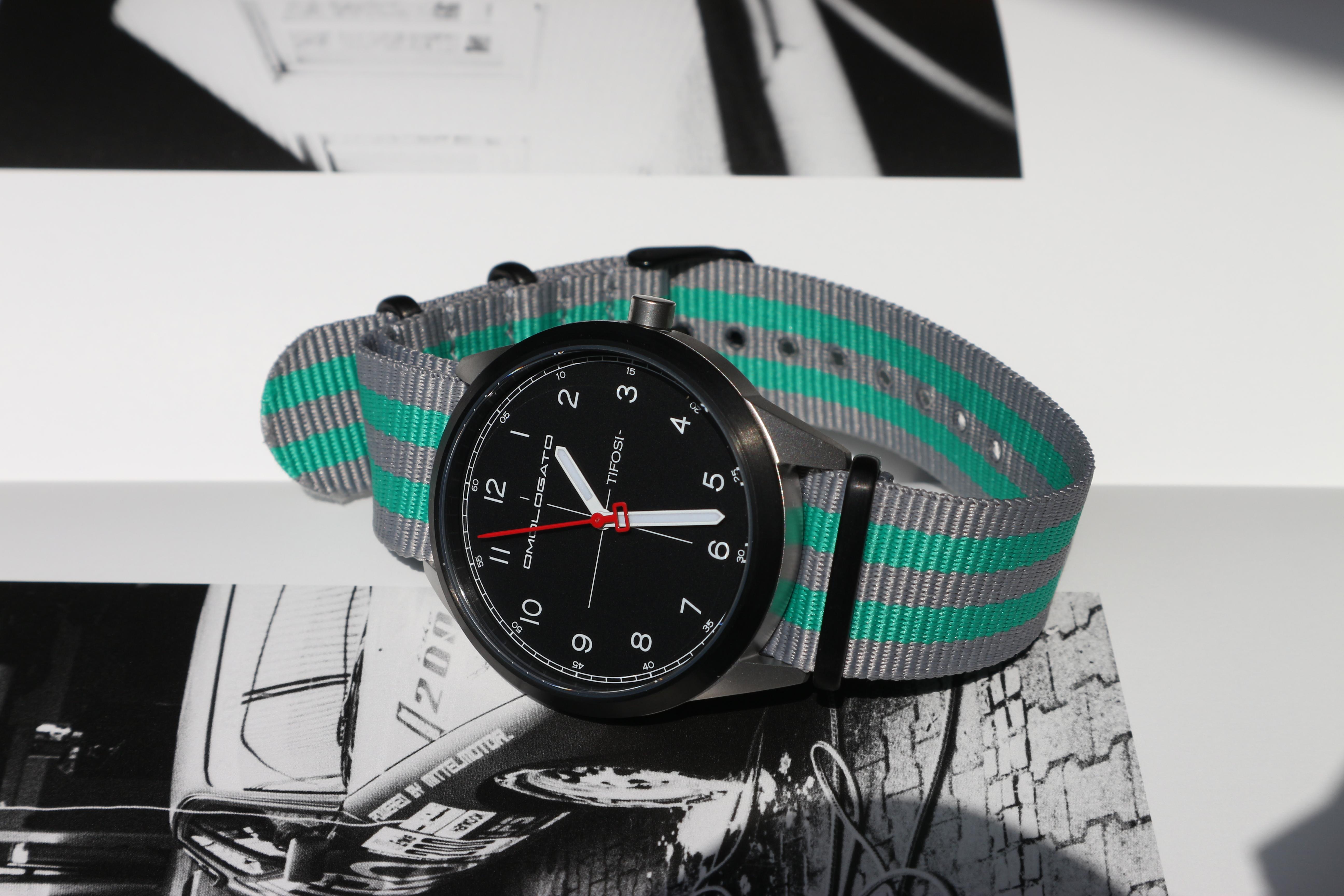 Why not try a different strap for your Tifosi? Available HERE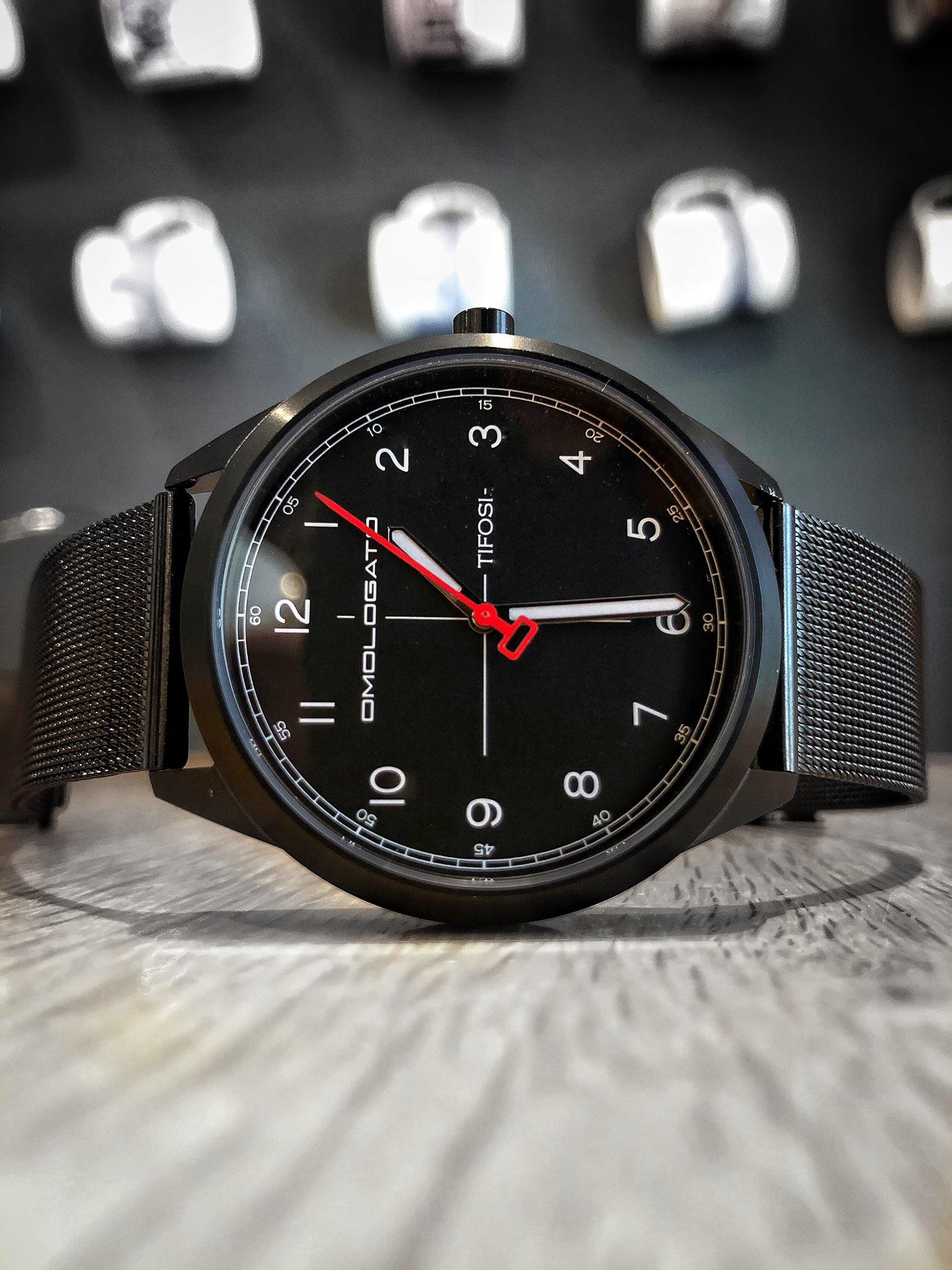 TECH SPEC :
Case : 39mm diameter 11mm depth 
Movements : Miyota OS10 Japanese Quartz
Case : 8037L Robust Stainless Steel Handmade SS case and SS bezel, laser logo on case back
Glass : Flat Mineral Glass
5 ATM water resistant
With custom Omologato logo second hand